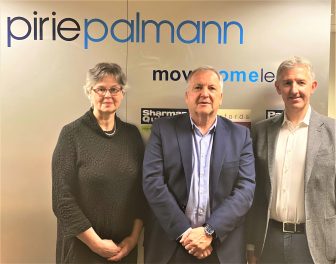 Simply Conveyancing has acquired Peterborough-based conveyancing firm Pirie Palmann.
Backed by respected private equity investors Livingbridge, Simply Conveyancing, which was founded in 2000, has seen rapid expansion over recent years. The company now has more than 200 employees in offices in Daventry, London, Milton Keynes, and Cardiff, with plans to open a north of England office soon.
The acquisition of Pirie Palmann, established in 1994, will see the number of employees increase to over 300, and brings together two well-established firms to create one of the top 10 conveyancing practices in the UK.
It also signals a strong appetite for further growth, as Rob Grimshaw, CEO of Simply Conveyancing, explains.
He said: "The acquisition of Pirie Palmann is a great match for Simply Conveyancing as its experienced team and commitment to quality reflect our own values. Together, we are a formidable force in the sector and a highly capable partner for referring agents.
"Our innovative approach to flexible ways of working and investment in technology mean we're well positioned for rapid growth – Simply and Pirie Palmann are facing the future with confidence, and we are excited for the next steps."