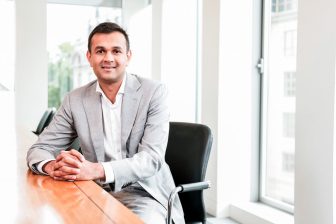 The government's decision to delay Making Tax Digital ('MTD') is designed to give businesses more time to adapt following the pandemic, but tax and advisory firm Blick Rothenberg thinks that it may just be an excuse to make further tax changes down the line.
Nimesh Shah, CEO at the firm, says that the government has long wanted to simplify what he describes as the 'complexity of the UK's existing tax legislation' that makes the pending IT transformation more challenging.
He commented: "The move to delay MTD will suit HMRC as it tries to clear the backlog from the pandemic, as well as managing the introduction of new tax changes into the existing IT framework."
"In particular, the government have insisted on creating a new line item on people's payslips for the Health and Social Care Levy from April 2023, and this will require significant systems changes to PAYE which won't be fixed overnight. The government has bought more time for HMRC to manage this by delaying MTD by a year."
"Suspiciously, HMRC may also be lining themselves up to make further changes in the run-up to April 2024."
Shah points out that a consultation response from the Office of Tax Simplification proposed aligning the tax year to 31 March, and HMRC recently closed a consultation on basis period reform which would force the self-employed and individuals in a partnership to report profits to the tax year.
He added: "The government and HMRC have been wanting to drive forward digitisation for some time, but the complexity of the UK's existing tax legislation makes any IT transformation challenging.
"The recent consultations are suggesting HMRC is forcing to fix some of the existing frustrations, to facilitate the introduction of MTD.  I would now not be surprised if the basis period reform and tax year change happened at the same time to coincide with April 2024."
"There is a still a lot of IT work for HMRC to tackle, without having further tax changes thrown at them from government over the next two and a half years, which seems inevitable."