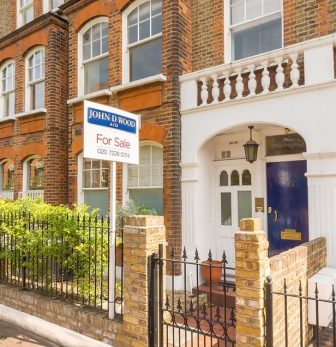 There has been a notable increase in available residential property listings across the country, according to property data firm Homesearch.
The company, which focuses its services on helping agents target specific homes to find and win new instructions, says that new sales instructions in September were up 6.54% month-on-month.
Sam Hunter, chief operating officer at Homesearch, commented: "We made previous comment that August was a typical, traditional late Summer market and have now seen the increased activity into September. Christmas is always seen as a real deadline in the property market and it's the September sellers who are the most serious about hitting it."
Homesearch say sales agreed numbers were also up 8.99% from September to August, and perhaps most interestingly, there were 50% more price reductions recorded in September than in August.
Hunter continued "This is the sign that the market is motivated. More agents are having those crucial conversations around price, and are able to help their sellers make decisions based on data, rather than opinion, off the back of more compelling sale evidence coming through from both Land Registry and HMRC."
Overall, asking prices increased slightly, with a 0.89% change in the median asking price across the country. A less than 1% increase month on month may seem small, Homesearch expects the trend to continue over the next 12 months and would see property will-outperform inflation.
Hunter added: "These numbers show that the market is still buoyant as we head into the end of the year. Available stock is still incredibly low, which provides natural competition in the market where, if priced and marketed correctly, agents can deliver their sellers outstanding results.
"As we head into winter, Agents need to be consistent in their marketing, have conversations around price realignment early, and question how they can maximise every opportunity they're presented with."