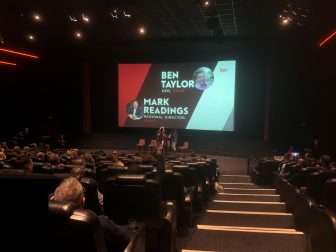 Keller Williams held their largest ever UK event at the Vue cinema in Leicester Square in central London yesterday with over 250 associates joining senior leaders for a day of shared learnings.
Keller Williams, which will be celebrating their 40th anniversary in 2023, says that the day was a timely reminder of how agents can develop their own businesses through the application of 'innovative, tried and trusted techniques and a positive approach'.
Following an opening video address from Marc King, president of Keller Williams Realty Inc, there were a series of panel discussions and presentations that both explored and demonstrated good business practice and success across core business areas.
How to build personal branding, lead generation and optimising the power of customer databases were high on the agenda and a lively session looked at the power and opportunities of running a buyer agency. An area often overlooked in the UK but has proven extremely successful for some agents who shared their stories of how to develop and succeed in this area.
There was also a topical economic and market outlook panel discussion with Rob Elder from the Bank of England, Ben Taylor, Andrew Benn and Mark Readings from KWUK.
To close the day, CEO of KWUK, Ben Taylor, and regional director, Mark Readings, shared their vison of the future for Keller Williams and its associates and summarised the large number of take aways and learning points from an excellent day.
Taylor said: "Our Megacamp event was a huge success with excellent feedback from those that attended. I am sure that everyone who attended will have gone away motivated and with new ideas to help them develop as individual businesses and better prepared to succeed in the challenging marketplace we all now face and beyond."