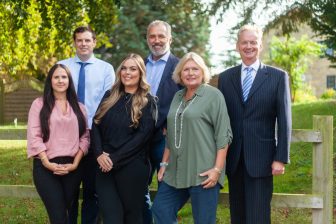 Propertynest has moved ahead with the launch of its franchise opportunity to those looking to start their own sales and/or lettings business.
The estate agency, headquartered in Leeds with two branches already set up in Godalming and Elmbridge in Surrey, is offering to provide sign ups with full training, access to support plus the bespoke tech systems.
Propertynest says that franchise opportunities are available for experienced agents looking to make their next move throughout England.
The firm's managing director and founder, Vincent Anthony, said: "Since starting the business in 2007, we have built our model around giving our clients the best possible experience, with customer service and quality at the heart of everything we do.
"Through hard work and dedication, this has helped us to build a strong client base over time.  Our brilliant team of people are each passionate about the service they deliver.
"The proven marketing, lead generation and operating system we have developed, which includes both bespoke and market leading software applications are fully integrated, providing an ultra-efficient back office and marketing platform.
"This means our agents can grow their businesses more easily, be fully supported, and can spend more quality time with their clients on an individual basis, with continued focus on building long term relationships and local presence."
Propertynest reports that it has worked to develop a franchised offer for some time and has now secured the financial backing to bring this to market.
Anthony continued: "Two existing franchisees are already trading successfully using our tech and platform and working under the umbrella of our award-winning brand.  There is now the chance for the right candidates to join our team to create their own sales and/or letting agency as we expand across England."