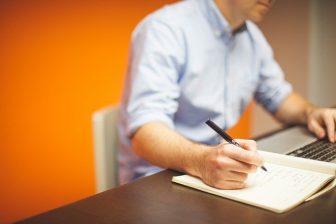 The steam is still rising from an estate agent's email that EYE received yesterday morning.
Frustrated by the imminent collapse of a chain the agent took to his keyboard to vent his anger and we rather expect that many others will recognise his experiences.
It wasn't something the agent expected to have published but when we asked for permission the author readily agreed, and said:
'Come on agents, it's time we fought back. I know the logistics of actually doing something together would be very difficult but if somebody was willing to take it on there's £1000 in the pot from me.'
The author asked that we do not reveal their identity. We have verified that they and their company are bona fide.
Estate agent's email sent to EYE: 
I'm sitting here in my agency with my blood boiling.
We have a big chain at the point of collapse due to the conveyancer appointed by a national 'pay-to list/pay-anyway' type agency. They just do not care and we're doing all their work. Happens all the time.
Firms like these have chains go through mainly because of the work done by traditional agents and local solictors in the those chains.
Compared to the 'pay-to list/pay-anyway' brigade, good traditional agents and local solicitors are worth every penny, and a lot more, for the work we and they do – we go above and beyond.
We don't just sell our clients' houses, we help them buy their next one, and we assist the whole chain to get it to completion. Doesn't matter for the pay-to-list/pay-anyway brigade as they're getting paid regardless, or they're getting referral commissions from awful conveyancers.
The 'Commisery' advert is a disgrace.
We don't charge unless we get a success.  If a transaction falls through after months of work we charge nothing.  If it happens again we charge nothing again. If a client changes their mind after dozens of viewings and removes the property from the market we charge nothing.  A sale falls through and the client decides they're going to stay where they are – we charge nothing.
We go out on numerous valuations just to give advice and even if we know we're not getting an instruction we charge nothing. What other industry does that?
The only time we charge? When we're successful.
We have chocolates, champagne, flowers, cards and lots of 5 star reviews for all the work we do. In 16 years of running this company I have never once had a client complain about paying our bill on completion, not once.
Wouldn't it be great if the good, full-service, no-sale, no-fee estate agents in this country could create a huge campaign to let the public know what we do.  And get them to read the reviews of the pay-to list/pay-anyway brigade! That alone should stop anybody using them!
As the market gets tougher and properties take longer to sell (I was running this company through the last recession and know what's coming), will we charge more for the extra time it takes, the fall-throughs, the extra viewings etc? Of course we won't.
The pay-to-list brigade will make more for less because of those vendors that, after several low ball offers, say the time isn't right and remove their properties from the market. Those unlucky punters will have to pay anyway, whereas our type of agency will swallow the cost and our clients will not be charged a fee.
I'd love to see the stats on the success of chains that only have pay-to list/pay-anyway type companies in it. Pretty rare I'd say.
Rant over.
Purplebricks returns to 'commisery' as share price plunges 17% in a week