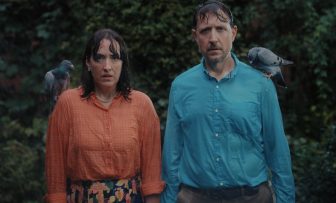 Purplebricks sprung a major surprise yesterday when the online estate agency announced plans to relaunch its controversial and highly unpopular 'commisery' campaign that caused industry anger six years ago.
Having pledged in more recent years not to return to the original campaign created, as the company tried to improve its image, the online estate agency has now relaunched its infamous 'save yourself from commisery' moments as part of its new advertising initiative.
The new adverts call for vendors to instruct Purplebricks rather than a traditional high-street estate agency that only charges sellers commission if they successful complete on a property deal.
The national TV and Radio spots parody the traditional estate agent pitch, showing how the joy felt on completion can suddenly turn to commisery for spending more than Purplebricks would charge.
This claim made by the online agency comes despite a decision in July to increase its pricing and scrap its money back guarantee. The standard package rose from £999 to £1,199.
The pro Package increased from £1,399 to £1,599.
The higher priced regions Classic Package jumped from 1,499 to £1,999.
The higher priced regions Pro Package shot up from £1,999 to £2,499
Purplebricks' chief executive officer, Helena Marston, described the price increase as "a necessary step, not just to strengthen our revenues, but also as a result of the additional costs our business has had to absorb over the past few years".
The delayed full year accounts for the high profile, but troubled, agency business of Purplebricks, published last month, revealed that the company is under pressure from a serious downturn in instruction levels.
The accounts showed that revenues were down to £70m from £90m in 2021,
Gross profit down 27% from £57.7m to £42.1m
Adjusted EBITDA is minus £8.8m and the overall loss from total operations is £42m. This contrasts with a profit of £6.8m in 2021.
Total fee income was £63m, down 28% on 2021 and instruction level was 40,141 units, down 31% from 2021.
Average revenue per instruction remained almost static at £1,568, compared to £1501 last year.
Cash balance stand at £43.2m, down from £74m in 2021.
To add, an activist investor, who owns just over 4% of the business, continues to vocally call for its chairman, Paul Pindar, to be removed.
Purplebricks share price dropped to just over 14.48p yesterday, down 16.7% week-on-week, and a very long way from the heady days of 2017 when it reached an all-time high of 525p.
Recent regulatory failings have had a negative impact on the business and pushed its share price to new lows.