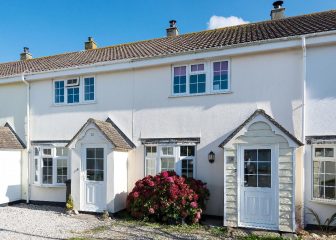 Estate agents report that property sales are collapsing as lenders continue to pull mortgage offers – amid market turmoil.
It is estimated that increasing mortgage costs are set to hit the two million homeowners on a variable deal over the next few months – with many worried that they will be unable to afford the hike in payments.
Banks and building societies have pulled more than 1,000 deals from the market this week after analysts warned interest rates could hit 6% next year, up from the existing level of 2.25%, causing more misery for homeowners.
Commenting yesterday, economist Yanis Varoufakis said that the Bank of England had little alternative but to push interest rates to 6% in the near term in order to "stabilise the money markets in Britain", but he added that it would "break like a toy the housing market", as homeowners with mortgages struggle to cope with the rate hike.
Several property analysts have warned this week that home prices could fall sharply as a result of the financial turmoil.
Ian Wyn-Jones, an estate agent in North Wales, told BBC Radio 4: "What I've seen in the last 24 hours, a lot of my clients' mortgage offers have been pulled, properties have collapsed in terms of the sales, chains have collapsed, it's wiped a lot of cash from the pipeline.
"It doesn't look good at the moment. We had about four properties yesterday where lenders just pulled their offers."
Adam Feather, head of Robert Anthony Estate Agents in north London, concurred: "Falling house prices seem inevitable unless inflation suddenly drops – and fast.
"There are plenty of reports of property deals falling through, and this isn't surprising. Unless inflation falls faster than predicted, it is highly likely that home prices will indeed fall – possibly by up to 15% over the next couple of years."
In a dramatic week for the UK economy, the Bank of England was forced to step in this week and announce plans to start buying up bonds, with a view to avoiding a "material risk to UK financial stability" and calm money markets.
It was announced late last night that prime minister Liz Truss and the chancellor Kwasi Kwarteng will meet with the independent forecaster the OBR later today.
Liz Truss set for emergency talks with OBR after failing to calm markets