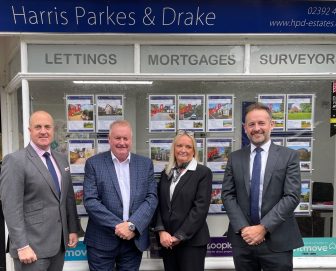 Henry Adams has acquired the sales and lettings portfolios of Harris, Parkes & Drake, a well-respected agency in Rowlands Castle, Hampshire.
This is the second acquisition by Henry Adams since June, when the company purchased Interlet in Bognor Regis, as it continues to grow its coverage across West Sussex and Surrey as well as in Hampshire. Henry Adams now manages 3,000 properties across the region.
Harris, Parkes & Drake was founded in 2011 by Lee Slark and Michelle Lee who are now retiring.
Lee commented: "We are fortunate enough to have many interests and at this stage in our lives, we decided the time was right for us to step back and pass the business on so it can move to the next stage, building on the foundations we have set.
"A year ago we became aware of how another long-established local family business [Country and Coastal Lettings] had joined Henry Adams. Even as competitors, we could see what a success this has been and how their clients and staff have been well looked after. So, we decided to approach Henry Adams. Michelle and I are delighted that the business will be passing into excellent hands with a bright future ahead."
Sales manager Katie Cummings will be joining Henry Adams in Emsworth, Hampshire, and all lettings staff from Harris, Parkes & Drake will also be retained.
Commenting on the latest acquisition, Ian Wiggett, CEO of Henry Adams, said: "The reputation and experience of the Harris, Parkes & Drake team reflect our own values when it comes to excellent customer service and effective results. We're looking forward to welcoming our new colleagues joining Henry Adams in Emsworth where our lettings department has grown significantly over the past year.
"This acquisition further demonstrates our commitment to strengthening Henry Adams's market share throughout our area of operation. We're continuing to look at further expansion through organic growth, acquisition, and potentially franchise arrangements in new locations on the fringes of our existing network."