London and New York are more attractive to the super-rich than any other city in the world, according to a new report.
Wealthy individuals found the two cities to be the best to live, invest and do business, the latest Knight Frank City Wealth Index shows.
Paris follows in third position, with its rankings boosted by the lifestyle the city has to offer.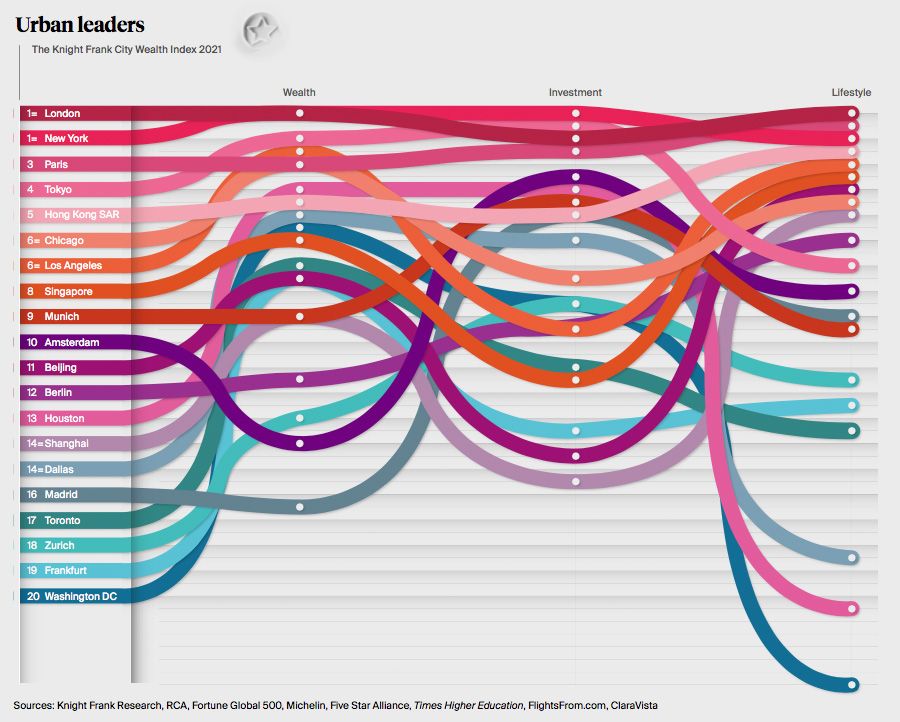 Henry Faun, a partner at Knight Frank in the Middle East, said: "Given the established appeal of London as a cultural and business hub, ease of language, attractive educational system and weaker Pound Sterling in recent years, we see Middle Eastern demand for Prime London homes continuing in future years."
London was ranked highest in terms of the lifestyle the diverse and innovative metropolis provides. It shared top spot with New York in terms of the city's policies toward UHNWIs, though it ranked third in terms of its investment potential, beneath both New York and Tokyo.
But while London ranked lower than New York for investment overall globally, it was the English capital that saw the highest levels of cross-border capital flows for real estate investment.