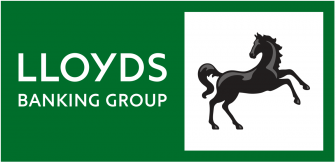 Lloyds Bank has purchased more than 100 new build flats in Kent and will start renting them out as soon as they are completed.
Citra Living, part of Lloyds Banking Group, has bought 110 properties at the Riverside Park development in Ashford, Kent, from Oxford-based housebuilder GRE Assets for an undisclosed price.
The bank, which announced last year that it was planning to move into the residential property market as a large private landlord, says it sees Ashford as a property hotspot, thanks to rapid population growth, with more people wanting to take advantage of its proximity to the coast and fast rail link into London.
The new flats will be situated in two blocks which form part of the wider development of 246 apartments and 26 townhouses.
The deal marks the second GRE development in which Citra has invested, following the purchase of a residential building at Nene Wharf, Peterborough, announced in July 2021.
Andy Hutchinson, managing director of Citra Living, said: "Growing demand in Ashford, in part thanks to recent investment announcements, has resulted in a shortage of decent, good value properties for people looking to rent in the area. Within our developments, we will be providing great quality homes, which are essential to communities like Ashford where people want to put down roots.
"Our partnership with GRE Assets was borne out of the shared goal of providing a consistently high standard of properties where they are most needed. Following our collaboration in Peterborough, this site in Ashford is another example of how we can work together with mid-sized developers to help strengthen their businesses and accelerate future projects."
Michael El-Kassir, managing director of GRE Assets, commented. "We are delighted to finalise our second deal with Citra Living. Working with Citra at both Nene Wharf, Peterborough and Riverside Park in Ashford has certainly helped accelerate our growth into the 'build to rent' market where we see an exciting opportunity to help meet the growing demand for high quality rental homes."
In August last year, the bank confirmed its plans to buy 10,000 properties by 2025 and operate them as a private landlord under the Citra brand, before expanding this to 50,000 homes by 2030.
Room for growth as Lloyds targets property acquisitions across the UK