Lloyds Bank has reportedly agreed to acquire a block of flats in Nene Wharf, Peterborough, and could start renting them out as soon as next month.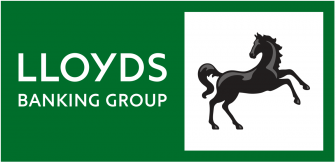 It is understood there are almost 50 flats in the block, with the bank expected to manage the residential units through a subsidiary called Citra Living, which was set up earlier this year, filings at Companies House show.
The plan, called "Project Generation", is aimed at bringing in another source of income for Lloyds, given that interest rates at record lows.
Britain's biggest retail bank wants to buy and rent out new and existing properties across the UK, as it looks to boost profits.
Lloyds Banking Group saw its profits tumble by 72% to £1.2bn last year as it battled with the economic fallout of the coronavirus pandemic.
It has been reported that entering the private rental market could pave the way for Lloyds to sell other products to prospective tenants, such as insurance or loans for deposits.
Lloyds said: "As we stated in our full-year results in February, we are committed to broadening access to home ownership and exploring opportunities to increase our support to the UK rental sector."
It added: "We are committed to broadening access to home ownership and exploring opportunities to increase our support to the UK rental sector."