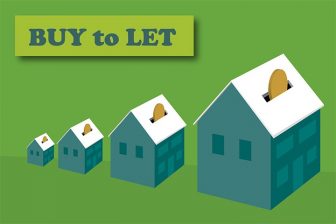 With savers receiving poor returns from banks and building societies, a number of people have long turned to residential property as a means of supplementing their income, supported in recent years by low mortgage borrowing rates, solid demand from tenants and stable yields,
However, a challenging few years for the buy-to-let market, characterised by tax and regulatory changes, has deterred some would-be property investors.
But with buy-to-let continuing to outperform most major asset classes, as Britain's rented sector continues to expand, there are signs that buy-to-let is consolidating itself as the investment of choice once more.
Chestertons' latest market review reveals that 50% of property sales made via its South Kensington branch this year have been to buy-to-let investors. Meanwhile, the agency's Tower Bridge office, which also covers the areas of Bermondsey, Canada Water and Wapping, has witnessed an uplift in buy-to-let landlords of 20% compared to this time last year.
Chestertons suggests that the continued increase in London rents is leading to a gradual return of buy-to-let landlords who are attracted by the higher yields at a time when many people are taking steps to avoid financial risk.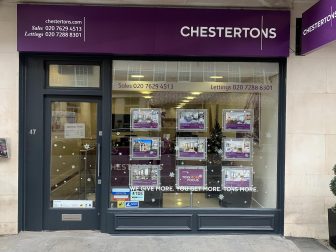 The agency says that its prediction is strengthened by Zoopla's latest Rental Index which reveals that London's average monthly rent now stands at £1,698; a 15.7% increase since last year.
Richard Davies, managing director of Chestertons, said: "Although the current spike in investors appears to focus on the micro-markets of South Kensington and Bermondsey, with the substantial uplift in rental prices, we are expecting to see more landlords returning to other parts of the capital.
"The market had become increasingly challenging for buy-to-let landlords and, with the decline in private landlords, London inevitably saw a reduction in the number of properties available to rent. This intensified an already competitive market, in which demand heavily outstripped supply. With investors returning, London renters may soon be able to choose from a larger selection of properties again."
Given the steady demand for rental properties, Chestertons predicts London rents will continue to rise; an attractive proposition for those looking to invest in London's buy-to-let sector, but what about beyond the capital?
Paragon Bank, which covers the UK, reports that it increased buy-to-let lending by 19.5% during the first half of its financial year on the back of strong demand from portfolio landlords – a clear sign that thousands of people are investing in property.
Paragon completed £854.6m of buy-to-let loans in the six months to 31 March 2022, 98.2% of which were classed as specialist buy-to-let.
The period saw a particularly strong increase in green mortgage completions after Paragon launched its green product range offering a pricing incentive for more energy efficient properties. A total of £353m of completions were for properties with an EPC of between A and C, a 38.4% increase on 2021.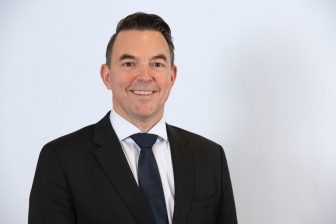 The pipeline of new buy-to-let business ended the period 44.4% higher than last year to £1.34bn. Meanwhile, the mortgage loan book ended the period at £12bn, compared with £11.13 billion in 2021.
Total lending across the Paragon Banking Group's divisions increased by 32.2% compared to the same period last year to £1.49bn. Pre-tax profits at the company increased 49% to £143.6m.
Richard Rowntree, Paragon Bank managing director of mortgages, commented: "These are an excellent set of results which reflect Paragon's focus on the specialist end of the buy-to-let market. Portfolio landlords demonstrated a strong desire to acquire additional property during the period, helping to underpin the private rented sector at a time of record tenant demand."
He added: "I am particularly pleased to see landlords starting to prepare for expected changes to minimum energy performance standards in the private rented sector, with growth in lending on EPC A-C properties. This will be a big focus for the industry as we move towards a net zero future."
Despite the obvious attraction of investing in property, one major concern for some investors at the moment is the government's commitment to abolition possessions enabled under Section 21 of the 1988 Housing Act, and this could drive some existing landlords out of the market.
Various studies show that while buy-to-let starts to appeal to some new investors, others who already own property are considering divesting their portfolios and leaving the PRS due to an increase in regulation and rules.
Scrapping Section 21 evictions is a 'worry' for agents and landlords