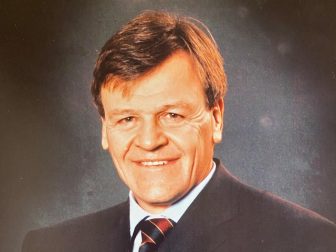 A former well-known estate agent in Burnley has died at the age of 70.
John Dinsdale practised as a chartered surveyor and estate agent for more than 45 years, having started his career as a trainee at the former Dacre, Son and Hartley.
Dinsdale later set-up Taylforth's, in partnership with Alex Taylforth, before moving on to Entwistle Green where he became director.
He launched his Burnley-based business J W Dinsdale Estate Agents and Chartered Surveyors in 1991. He sold the Parker Lane business in 2017 to Jon Simon estate agents.
Born in Yorkshire, Dinsdale grew up in Steeton and attended Steeton Primary School. His father, Charlie, served at Dunkirk during WW2 and he and his wife, Hilda, were friends with Captain Sir Tom Moore who was a guest at their wedding.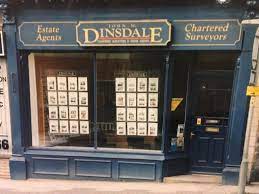 Dinsdale attended Ashville College boarding school in Harrogate from the age of 11 to 18, and was a keen rugby player. He later qualified for the Yorkshire School Boys. He went on to play for Ilkley, Keighley and later Calder Vale (Burnley RUFC) rugby clubs. He was also a golfing enthusiast.
John Dinsdale met his wife Liz at a 21st birthday party and the couple got married in 1977 and honeymooned in Madeira, a place they would return to many times. The couple had a son and daughter together, Richard and Sophie.
Dinsdale's funeral will be held today at 11am at the Inghamite Church in Fence followed by cremation at Burnley Crematorium.