Last week, Property Industry Eye published an opinion piece by David Beaumont, managing director at Compliance Matters, in which he suggests that Propertymark and RICS are not trade bodies, but rather "consumer protection organisations".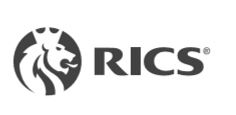 He argues that both organisations are not, "as they like to portray themselves, trade bodies in place to look after the interests of agents".
Beaumont believes that both Propertymark and RICS exist to "uphold the standards of their members, thus protecting consumers".
We at Property Industry Eye have been contacted by both RICS and Propertymark since the article, which you can read below, was published.
Nathan Emerson, interim chief executive, will soon provide readers with his thoughts, while RICS has issued EYE with the following statement.
"As a public interest body, we welcomed Lord Best's report and it's aims to raise standards and professionalism amongst all residential property agents.
"Ministers are reviewing the report's recommendations and we look forward to their response in due course.
"Once the government has set out its position, we will support our members to ensure they continue to maintain the standards and professionalism expected by consumers."