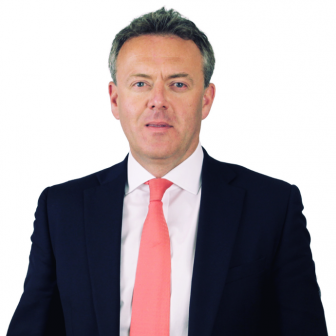 With John Lewis recently announcing plans to build 10,000 homes on company land over the next 10 years and the prime minister expected to reveal measures to boost struggling high streets this week, as many more empty units appear on Britain's high streets as a legacy of the pandemic, what are the challenges in turning some of these spaces into good quality homes?
'Retail to Residential' is the second episode now available on The Property Exchange podcast from Winkworth.
Presented by commentator and broadcaster Anne Ashworth, The Property Exchange examines whether the high street is likely to become home for a new generation of occupiers. 
Winkworth's chief executive, Dominic Agace, discusses the move to hyperlocal living where the pandemic has shown that people want traditional retail such as butchers, bakeries and wine shops within walking distance as part of a local community.
Adam Stackhouse, Winkworth's head of developments and commercial investments, also shares his views on why he feels that we need to keep high streets vibrant while exploring opportunities for homes in former retail and commercial spaces in the roads leading to the high streets.
Stackhouse highlights why local authorities and government should make it easier at the planning stage for new homes to be developed along the routes leading to high streets and local centres.
He also predicts a return to living over the shop, restoring and converting tired and neglected yet architecturally splendid buildings to deliver quality residential space, and recalls his grandparents, who lived on The Strand, having a grand piano lifted up nine floors to their flat above the shops below.
Dominic Agace said: "The Property Exchange offers the chance to hear Winkworth's experts to give their views and insights on the latest hot topic and our latest discussion on the future of the high street provides some interesting food for thought." 
The Property Exchange is available on Spotify and Apple. Click here to listen.