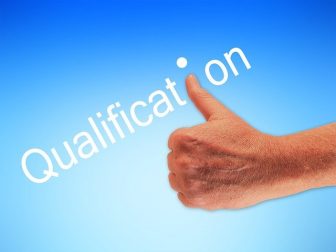 Simon Caird, managing director of Cairds Estate Agents in Epsom & Ashtead, has become one of the first agents to officially complete and be awarded with Rightmove's Certificate for Estate and Letting Agents.
Caird, who joined the estate agency sector in 1986 in Woking at Mann & Co pre Hambro Countrywide, went on to manage eight branches throughout Surrey and Hants in seven years and set up Cairds Estate Agents in 1994.
Caird has decided to share for other agents why he wanted to get qualified, and why he is currently putting his team through it too.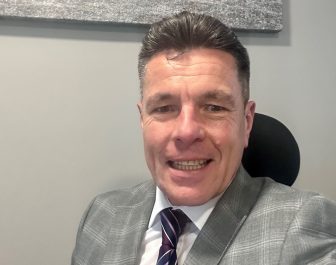 "It's always been surprising to me that Estate Agency is one of the few industries where many professionals remain largely unqualified and non-licensed.
"We are experts in our field, and deal with what is usually someone's most valuable and important asset, so to me it seems a no-brainer that someone looking to sell their home would want to deal with someone who is qualified.
"That's why, when I attended the launch of CELA and heard from the council of professionals who contributed to the content of the qualification, I could immediately see how it would benefit my business.
"It seems to me that, agents who invest in knowledge and a qualification, will naturally stand out from the crowd when trying to secure an instruction.
"I decided to do the qualification first, so that my team could see me leading from the front and completing the study.
"Even having been an agent for 38 years, a lot of the material served as an excellent reminder of best practises, and there was even a lot of new material to consider compared with when I first started, reflecting how quickly things change in this business. Having started in 1986 with no internet and black and white newspaper ads, today's work involves so much more knowledge than just experience.
"I'm now one of the very first agents to pass the CELA qualification which gives me a huge feeling of achievement. Clients buy into people based on trust, knowledge and expertise – so why would they not want to deal with someone who can also say they are qualified?
"Now, my entire team at Cairds Estate Agents are in the process of completing their training on the Rightmove Hub. We can see a future where it will be a minimum standard within the industry, but also in the expectations of the client, that the agent they are dealing with is Level 3 qualified.
"A couple of the modules which stood out for me in the qualification include Josh Phegan's sections on delivering an exceptional client experience, as it is always valuable to hear from a great agent about what they are doing well.
"Susie Crolla's training on Lettings Law was one of the most challenging, but incredibly important sections of the qualification, as she was able to unpack and articulate the complex requirements of the current lettings landscape really well.
"As agents, we are working in a fast paced and ever-changing environment. We are the experts in multiple fields, and now, we are adapting to what feels like daily economic changes. Not to mention the multiple housing minister changes. Isn't it time we had the credibility we deserve through a qualification?
"CELA is essential to all agents large or small. It promotes personal development, which is incredibly important when staff turnover is a real issue. It helps with essential knowledge, and also prepares the agent for the future, in the case of the next step of mandatory licensing within the industry.
"To fellow business owners thinking of completing their CELA training and taking their qualification before their team does, I would say that they will be impressed with the level of detail contained within the qualification, that will help to educate their staff to a minimum standard.
"To those earlier in their estate agency or lettings career, I'd say CELA will give you a very strong understanding and knowledge of what a great agent must do. It will help you to stand out from the crowd and enhance your earning potential through gaining more confidence and ability."
Agents interested in gaining Rightmove's Certificate for Estate and Letting Agents can visit the CELA page on the portal's hub to enrol onto the qualification and book their exam here.