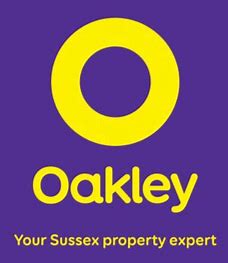 Oakley Property has completed the acquisition of the Shoreham based residential letting business of Osborn Humphreys, following the retirement of the business owner, Keith Harrison.
Oakley Property will continue to actively manage the letting portfolio in the Sussex region and has retained the existing Osborn Humphreys letting team. The company has also taken over the former offices of Harrison Brant at 6 Brunswick Road, Shoreham.
Oakley Property says that it will be merging their existing sales and letting business into 6 Brunswick Road. The company has a broad estate agency reach, with offices in Brighton, Lewes and London.
Keith Harrison, who has now formally announced his retirement from Osborn Humphreys, commented "On retiring and ceasing trading as Osborn Humphreys, I wanted to leave a positive transition for my many valued landlord clients and am delighted that Oakley will be continuing to service them".
Nick Williams, associate director of the Shoreham branch of Oakley Property, commented "We are really excited to have acquired the former premises of Harrison Brant and the lettings business of Osborn Humphreys. It has been great working with Keith [Harrison] over recent weeks to bring this deal about. We are confident that we will be able to offer homeowners looking to sell in Shoreham and landlords who need professional property management services, a great opportunity to source buyers and tenants through our strong regional presence, and innovative marketing activities".
Tim Crossfield, MD of Oakley Property, added: "Osborn Humphreys has been associated with the community of Shoreham and the surrounding area for many years. As our business has grown in the town, we are very grateful to have the opportunity to further expand our services in the area. We wish Keith well with his retirement, as we are sure will many people who live in and around the town."