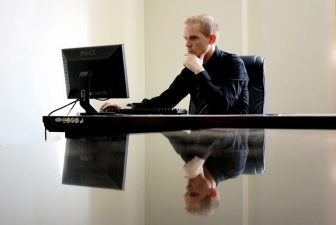 Far too many corporate employees are missing out on a proper work-life balance that self-employed agents are able to enjoy, according to hybrid estate agency, David Lee.
A survey of 42,161 corporate employees carried out by David Lee via consumer research platform Find Out Now revealed that 60% of employees that work in a corporate environment feel undervalued. The majority believe that their hours are too long and that the financial rewards are inadequate for those hours invested.
More than one third of respondents – 36% – say that they have missed out on a son or daughter's sports day or parents' evening because of work commitments in the corporate world that they could not remove themselves from.
The poll also revealed that 92% of those surveyed would move to a role if it offered both working flexibility of work/life balance and good earnings.
Lee O'Brien, director at David Lee, commented: "The corporate grindstone seems to be taking its toll with the majority of corporate office workers feeling underpaid and undervalued and 36% lamenting having missed out on supporting aspects of their child's school activities'.
"This is a rather sad indictment of 'the office' and based upon our survey this outdated institution must surely be numbered in its days especially given that appetites for working from home have been thoroughly whetted over the past two years and with hundreds of thousands of capable and productive individuals not wanting to return to the pre-pandemic monotony of being chained to a pointless desk in a corporate goldish bowl."