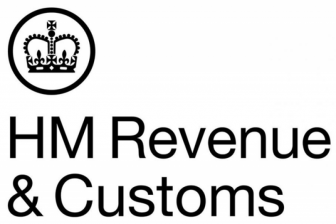 Residential property sales fell by more than half during the first few weeks after the end of the extended stamp duty holiday in England and Northern Ireland, leading to the quietest October property market for nine years, according to HM Revenue & Customs (HMRC).
After a record surge in activity earlier in the year, residential property transactions across the UK dropped sharply by 52% month-on-month to reach 76,930 in October after thousands of homebuyers rushed to complete their purchases and beat the government's end-of-September stamp duty holiday deadline.
On an annual basis, the number of transactions fell by 28.2% between October 2020 and October 2021.
The provisional seasonally adjusted estimate of UK non-residential transactions in October 2021 was 10,160, 10.4% higher than October last year and 1% higher than September 2021.
Industry reaction:
Nick Leeming, chairman of Jackson-Stops, commented: "The stamp duty holiday very much shapes today's figures. We saw a slower market in October when juxtaposed with the volume of transactions in September, which represented a buyer acting with breakneck speed to capitalise on the end of the SDLT holiday. As with last week's house price data, we're seeing a nation very much enamoured with buying and owning a home and committed to transacting. However, these significant levels of forestalling are paired with a continuing imbalance of stock and demand and contribute to a level of transactions most comparable with October 2012.
"Heading in to the final weeks of 2021, the market will slow in line with the winding down for the festive period. Yet it is to be expected that the opportunity to relax and reflect will see homeowners act with intent in the new year and we will see this reflected in an uptick of activity.
"We anticipate that low stock will continue to steer the market in early 2022, and going forward this will, of course, impact transaction numbers. Listing now puts vendors in the best possible position to secure a sale whilst stock is in demand. In the current climate buyers should expect competition when securing a purchase, and come prepared and in a position to proceed to maximise their buying power."
Jeremy Leaf, north London estate agent, said: "Although these numbers are inevitably a little dated as they reflect buying decisions being made several months ago, transactions are always a better indicator of market strength than more volatile house prices.
"They demonstrate clearly the determination of buyers to move, as well as the impact of the stamp duty holiday, and explain why the numbers have reduced so significantly.
"Looking forward, we are still seeing on the ground plenty of demand and enthusiasm to take advantage of low interest rates while they last but there is some softening in prices, even though the stock shortage remains.'
Sam Mitchell, CEO of online estate agent Strike, commented: "As expected, property transactions cooled in October after the flurry of activity around September's stamp duty holiday deadline."
"Some might be wondering what's next for the property market now that the stamp duty holiday has come to an end, but there are still plenty of factors helping keep the market moving and providing a golden opportunity for sellers. With interest rates remaining at an all-time low, paired with people wanting to move before the end of the year and property demand still massively outweighing supply, those thinking of selling should act now.
"The UK property market has proved its resilience time and time again and it will no doubt continue to surprise us. And who knows, maybe the Government has something up its sleeve to give transactions another boost in 2022 and to support the nation's ever-growing appetite for home ownership."
Anthony Codling, founder of PropTech firm Twindig, said: "As the stamp duty holiday ends, the housing market hangover begins. Housing transactions fells by 52% in October as homebuyers no longer benefitted from the stamp duty savings. The housing market is likely to remain subdued for the rest of the year in our view after a stop-start, hokey-cokey style stamp duty holiday left homebuyers, home sellers and all those involved in the process of buying and selling homes exhausted.
"Many will hope their hangovers subside before Christmas arrives and will look to start 2022 with a clear head. Time will tell if 2022 will be a return to normal, and the industry has its fingers crossed for a bumper spring selling season rather than another housing market shutdown."
Iain McKenzie, CEO of The Guild of Property Professionals, remarked: "A sharp drop in property transactions in October suggests that forestalling from September has caught up with the property market.
"While transaction numbers may be lower now the stamp duty holiday has ended, the fact that the demand for properties currently far outstrips supply means that prices are likely to keep rising.
"At a time when there is often a rush to get moved in before the festivities commence, we should expect that sales will continue to be steady in the run-up to Christmas."
Adam Forshaw, managing director at national conveyancing firm ONP, said: "The number of housing transactions has practically halved in October compared to September, which is a direct result of the end of the stamp duty holiday.
"This is back to levels seen before the pandemic started and could be described as a return to normality after the frenzy that the stamp duty holiday unleashed on the housing market.
"However, the conveyancing part of the industry remains extremely busy and firms are still working through the largest pipelines we have ever seen. This is likely to remain the case until the end of the year, and with the supply of housing stock dropping we hope to return to more manageable business volumes."
Andy Sommerville, director at Search Acumen, commented: "The property market has operated at a frenetic pace since the SDLT holiday was introduced last year. It was inevitable that we would see a drop off in transactions immediately following the reintroduction of pre-pandemic tax levels, as buyers and sellers made a huge push to complete sales before the deadline.
"While this drop-off is notable, it shouldn't come as a surprise given the specific market forces at play and we don't think it is an indicator of a long-term reduction in market activity, which we expect to pick back up and remain high for the foreseeable future. The changes in how we work and live post-pandemic are going to play out over years, and these changes will inevitably mean people having to re-consider where they live and how their properties facilitate their new lifestyles and working patterns. That dynamic is going to continue to fuel long-term demand, although perhaps not quite at the levels we saw during the peak of the SDLT holiday period.
"In that context, it has never been more important that we harness the energy we have seen in the property sector for change and pick up the pace of tech adoption to improve the conveyancing process for lawyers and their clients. This is an essential part of helping the market cope with future demand, but also ensuring we have a property market in the UK which is fit for purpose, retaining the global attractiveness of UK property as an asset class for decades to come."