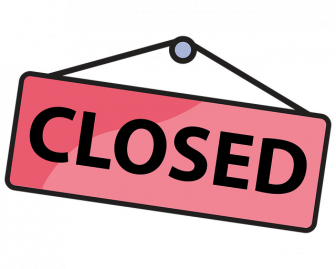 It is truly horrible to read the news of a company's demise as we did here yesterday with Maitlands Estate Agents announcing the permanent closure of their three offices. I genuinely feel for the owners, management, staff and customers at what will be a depressing and uncertain time for them all.
I noted from yesterday's EYE article that the reason the company gave for their demise was 'online competition, low fees and lack of stock'.
Come off it. I don't know Maitlands or its boss Andy Blacklock and I have no quarrel with him but I think such excuses are hollow.
We've just experienced the hottest market in UK property market history. The wheels did not fall off due to Brexit nor Covid despite all of the doom laden predictions that we've seen from so-called experts in recent months.
As for the 'online threat' this is no longer 2015 when Bruce, Quirk, Day and Co were threatening world domination and showing some market share traction. Online is not quite a dead parrot but its squawk is certainly no longer very loud as their mrket share drops hack to barely 5%.
I suppose it's natural for our egos to need an external reason for failure. A means of placating our mistakes. But let's be frank, using covid, Brexit or online estate agents as an excuse for shutting up shop is not very plausible when so many agents have done so very, very well of late.
No, the spectre of online estate agents is a misnomer. But low fee, a large element of their proposition, is definitely a real problem. But who's fault is that? Frankly, it's a lazy argument to point to a small part of the industry and to blame it for not being able to pay the bills – because fee is entirely in our own control as estate agents and if you're not willing or able to look at your proposition and to sell its value at a decent commission level then quite honestly that is your fault and no-one else's.
This industry has a fee problem. But it is your problem.
We seem to have slept-walked into a dynamic whereby we justify our agency's kudos just on cost. Yet so many other industries have risen above that and justify VALUE instead. And for those of you that don't know the difference between value and cost well, you may well be the next Maitlands.
Harsh words? Maybe. But perhaps we all need a collective kick up the pants to begin to be proud of the service and results we offer our clients. And to charge a fee accordingly. Because as staff costs, rents, taxation and other costs rise, our sector's direction of travel where revenue is concerned is diametrically opposed to escalating overheads and that makes no sense at all – and nor is it sustainable.
James Forrester is managing director of Barrows & Forrester Estate Agents. 
Well-known estate agency ceases trading blaming online competition