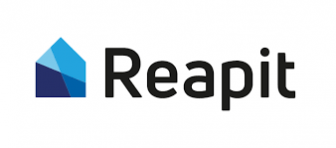 Reapit has announced the launch of MyAgency, a client app available for estate agency clients, designed to increase transparency when it comes to property transactions.
The MyAgency app is fully integrated with Reapit's AgencyCloud platform and provides estate agents with a web app for buyers, sellers, landlords and tenants to digitally engage with their agency.
MyAgency, a white labelled solution so that all the branding within the app is the agencies own, offers a fully transparent sales and tenancy journey for estate agencies, lettings agencies, and property managers.
The app also promotes digital engagement between agents and their customers via functionality such as document upload, meter reading submission, balance checking, offer management, and works order management. Reapit believes that this will enhance agency-client relations and give agents a selling point to win and retain more business.
Sarah Dearden, UKI Regional CPO, Reapit, said: "I am very excited to be able to offer the MyAgency app to Reapit customers following a strong beta program that has proven the advantages of the app for our estate agency customers and their clients. The digital transformation of the property industry has progressed rapidly during the Covid pandemic and that had resulted in consumers increasingly demanding innovative and dynamic tools for digital engagement that will enable them to track their sales or lettings progression and engage with their agency at the time that best suits them."
Mark Armstrong, Reapit's global CEO, added: "Reapit customers have a platform that is continuously improved to deliver the functionality needed to adapt to changes in the marketplace and to drive the success and growth of our customers every step of the way."