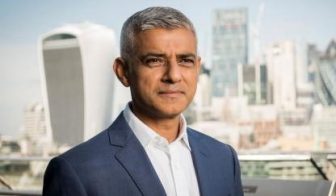 London mayor Sadiq Khan has reiterated his call for a rent freeze to be imposed on private landlords in the capital.
Khan's latest call was made via Twitter in response to a news report by City AM that highlighted Rightmove figures showing a surge in average asking rents in London.
According to Khan, "Our private rental market can't continue like this – it's not sustainable for Londoners who are struggling with other rising costs too. The government must allow me to freeze rents in the capital."
However, Ben Beadle, CEO of the National Residential Landlords' Association (NRLA), responded on Twitter, saying: "Another day, another call for a rent freeze from the man who's in charge of housing numbers in London. So rather than deflect and choke off supply further, why not do something already in your control like increase supply and investor confidence which will bring rents down? 
"You could also help people by not increasing costs – licensing, ULEZ extension, fares – and perhaps support NRLA calls for a review of property taxation and encourage pro-growth measures. Just a thought."
The City AM report cited by Khan revealed that while house price growth in the UK had slowed down, rents in London had hit their highest level in seven years. The Office for National Statistics reported a 4.7% increase in rents, the highest since January 2016.
Khan originally called for a rent freeze in London in an open letter to levelling up secretary Michael Gove, co-signed by the mayors of Manchester and Liverpool, who also called for similar measures in their respective cities. 
However, a government spokesperson dismissed the idea of rent controls, saying that "evidence shows rent controls in the private sector do not work, leading to declining standards and a lack of investment and may encourage illegal subletting".