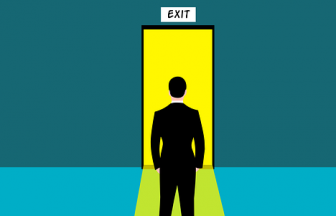 A number of landlords are considering leaving the rental market even if it means incurring a financial loss, according to an industry insider.
Jo Eccles, founder and managing director of London-focused property business Eccord, said a number of BTL landlords who acquired their properties after 2014 are seeking valuations with a view to selling in the next 12 to 24 months.
Writing in the company's latest market insights report, Eccles said these landlords are "reluctantly considering the prospect of exiting at a loss".
Eccles noted that landlords are becoming increasingly cost-conscious due to rising repair costs, damp and mould issues caused by tenants opening their windows less due to high utility bills, and higher tenant expectations for property maintenance. 
"Landlords are also conscious of looming energy efficiency regulation that will require them to achieve an EPC 'C' rating by 2025 in order to let their property to new tenants," Eccles said.
As net yields remain low and capital growth prospects are limited over the next three years, landlords are considering reducing and consolidating their portfolios when existing tenancy agreements expire, she added. 
However, Eccles – whose company provides residential search, acquisition, relocation and property management services – also observed that, although the rental market has slowed down, tenant demand persists. 
"Of the tenancies we manage which are due to come to an end between April and July this year, 90% are renewing and we are achieving 5% to 9% rent increases, saving our landlords having to pay renewal fees which would otherwise be due if renting out the property through a traditional letting agent," she said.