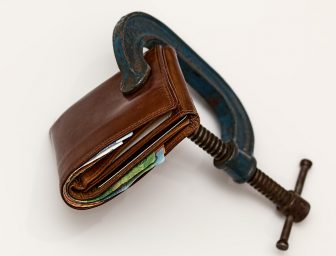 The mayors of three of England's largest cities have called for the introduction of a rent freeze and a ban on evictions to assist renters in coping with the cost-of-living crisis.
The London Renters Union coordinated an open letter to the levelling up secretary, Michael Gove, that was signed by various notable figures, including Andy Burnham, the mayor of Manchester, as well as Steve Rotheram and Sadiq Khan, the mayors of Liverpool and London, respectively. Additionally, the letter was signed by the co-leaders of the Green party and several trade union leaders, among other signatories.
"A rent freeze would immediately relieve pressure on millions of people and halt an eviction crisis that would have a devastating social impact, and cost local councils and the government millions," the letter said.
A freeze on rents and ban on evictions in England would follow measures implemented by the Scottish government last September. However, the freeze north of the border is to be replaced by a 3% cap on rent rises from 1 April 2023, with 6% hikes and evictions permitted in certain circumstances.
The letter to Gove drew attention to data showing that private renters in the UK spent four to five times more on housing costs compared to homeowners in the 2021 financial year. It also referred to a survey conducted in the previous year by Generation Rent, which indicated that only 11% of landlords who increased their rates cited their own increasing mortgage expenses as a reason.
The letter said that "rents have been skyrocketing across the UK, rising fastest in Manchester, Bristol, Sheffield and Birmingham, reaching as high as 20.5%". It added: "Rents in London have gone up 17.8% on average last year, and rent increases of 30% to 50% are increasingly common."
The Department for Levelling Up, Housing and Communities said: "We recognise the pressures brought on by the rising cost of living, which is why we delivered £1,200 of direct support to millions of households last year, including £400 towards energy costs, and will be providing a further £1,350 of support to the most vulnerable households over the next year."
A spokesperson for the department told The Guardian that "evidence shows rent controls in the private sector do not work, leading to declining standards and a lack of investment and may encourage illegal subletting".