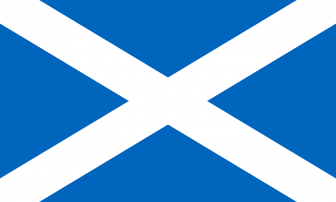 The Scottish government has announced emergency measures to raise the cap on rents to 3% from 1 April 2023, while private landlords can apply for increases of up to 6% to help cover costs.
The current cap on rents, which stands at 0%, will be in place up to 31 March. Announcing the new policy, tenants rights' minister Patrick Harvie said the temporary measures are intended to be extended to 30 September – "provided they remain necessary" – with the option to extend for another six-month period if required.
The rent cap for student accommodation will be suspended, recognising its limited impact on annual rents set on the basis of an academic year. Enforcement of evictions will continue to be prevented for all tenants except in a number of specified circumstances, Harvie added.
The minister said: "While the primary purpose of the legislation is to support tenants, I recognise that costs have been rising for landlords too. That's why we intend to allow those in the private sector to increase rents by up to 3%, with a continued safeguard allowing them to apply for larger increases to cover specified rising costs they might be seeing as landlords.
"By allowing increases in rent – capped well below inflation and limited to once per 12 months – we can continue protecting tenants from the minority of landlords who would impose unaffordable rent hikes. We will continue to carefully monitor the impacts of this legislation, working with tenants and landlords to protect them from this costs crisis."
Property firm DJ Alexander welcomed the raising of the cap, calling it a sign that the Scottish government has "seen sense".
David Alexander, chief executive officer of DJ Alexander, commented: "This shift in policy to allow rent increases in the private rented sector from 1 April onwards is a sensible approach following serious concerns from all parties. This will hopefully provide some breathing space for the private rented sector, which has seen investment slow or stop, a reduction in the number of homes available, and increased pressure on tenants who have been unable to find appropriate homes.
"Given the level of feeling from landlords, property investors, the build to rent sector, universities, the farming community and others that the rent freeze was damaging the sector and reducing the availability of homes for tenants, it is appropriate that the Scottish government has seen sense and adopted a more conciliatory approach. To do anything else would have simply exacerbated the current housing shortages.
Alexander added: "I hope that the six months from April will allow greater dialogue with all parts of the housing sector to ensure that we can develop a coherent and workable plan to provide homes for more people in the coming years."
Oli Sherlock, director of insurance at Goodlord, also welcomed the new measures, commenting that "a price cap is a more sensible step forward than a freeze", but added that key issues facing the market are still to be addressed.
"We have an economic and regulatory environment that is driving landlords away from the sector and not enough homes to go around," Sherlock said. "Unless decision makers explore long-term ways to address the housing shortage and keep landlords from leaving, sticking plaster solutions are only delaying the impact of rent rises on tenants."