Propertymark continues to try and appeal to agents with what the organisation describes as 'a string of digital revamps and investments' following the covid-19 pandemic.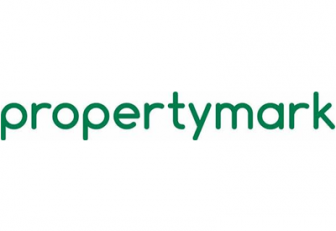 A poll undertaken by EYE in March this year found that the majority of agents were in favour of changes to how Propertymark is run.
It was particularly interesting that a significant proportion of respondents to the survey – 71.1% – were members but still found the organisation to be unfit for purpose.
Propertymark had been rocked by the resignation of CEO Tim Balcon in March, while NAEA president Kirsty Finney also stepped down from her role earlier that month with no prior warning.
The Board of Propertymark responded by asking Nathan Emerson to assume the role of interim CEO.
Meanwhile, Propertymark tried to repair what some agents saw as a damaged reputation by sharing its vision for the near-term future, and now the organisation says that it is, thanks to Emerson's leadership, proving its commitment 'to give more back to members'.
Propertymark says it has listened to members' feedback, arguing that a number of changes to its current offering shows that Emerson is pushing ahead with his plans for Propertymark to 'excel as the industry pioneer in the digital arena'.
Launched last week, Propertymark says its 'new state-of -the-art website and CRM system' will 'revolutionise' how members interact with the organisation.
Propertymark says that this more advanced tool will enable members to 'interact, engage and train'.
The site brings information from all previous divisional platforms together in a new digital space.
In a bid to ramp up its commitment to digital communication, Propertymark is expanding the marketing and communications team by introducing two new digital marketing professionals.
Propertymark has also introduced a full video suite at Arbon House in order to deliver the production of video content.
Propertymark says the decision was made to support its members to feel connected throughout restrictions, and that the suite will also be used to develop the future live streaming of regional meetings and events for people who are unable to physically attend.
In another response to the pandemic, Propertymark has announced it will be investing in an advanced remote invigilation system.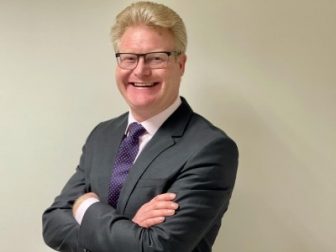 Emerson commented: "The current restrictions shouldn't hinder ambition. Members will be able to take their exams from the office or home without having to travel to a test centre."
Reflecting on the changes, Emerson added: "We know how important it is to not just listen to our membership, but to actually deliver. These changes within Propertymark are a clear case of action and not empty words.
"We want our members to know that they are part of an industry leading body, and these changes prove we will adapt and evolve to remain ahead in unpredictable or changing environments.  We are unrelentingly committed to our members, upholding reputation, providing stability, and giving them results. Members will continue to be at the forefront of everything we do."
Not only is Propertymark focussing on improving its online presence but it is asking members to "watch this space" as many other projects are underway.