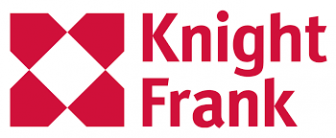 Knight Frank has revised up its UK residential house price forecast as demand continues to heavily outweigh the supply of properties coming onto the market.
The company predicts that property price growth will end the year in high- rather than mid-single digits.
In its latest quarterly analysis of house price growth across the country, Knight Frank highlights that the housing market is taking longer than anticipated to recover from the distortions caused by the pandemic and stamp duty holiday.
It has therefore revised up its UK house price forecast to 8% from 5% in 2022.
In prime outer London (POL) the firm has moved its prediction for price growth one percent to 5% from 4% and its prime country forecast to 7% from 5.5% in 2022.
Furthermore, it has increased its forecast for prime central London (PCL) to 4% from 3.5% as the market continues to be buoyed by strong domestic demand as international buyers make their gradual return to the capital.
These revisions are underpinned by the low levels of new housing supply coming to the market. The firm says supply has been the key story of the pandemic for the UK housing market and it has largely failed to keep pace with demand, particularly during the frenetic conditions of the stamp duty holiday, and put upwards pressure on prices. Prospective sellers were often unable to find purchase options of their own, causing a vicious circle effect.
However, Knight Frank says listings have picked up in recent weeks following the Bank of England's decision to raise the base rate to 1.25% and issued a series of stark economic warnings. More sellers have come forward in the belief house prices may be peaking.
Tom Bill, head of UK residential research at Knight Frank, said: "We still believe annual growth will return to single digits by the end of the year as supply builds and demand is put under pressure by rising mortgage rates and spiking inflation.
"House price growth is peaking as supply rebuilds and mortgage rates normalise," said Bill. "But one lesson from the pandemic is that nothing reverts to normal overnight, which is particularly true in a relatively slow-moving market like residential property. We therefore expect a more gradual return to earth for prices."
"The distortive effect of low supply has also kept rental value growth high. A sharper slowdown in the sales market would have boosted supply and increased downwards pressure on rents as owners let out property that failed to sell for the asking price," he added.
Knight Frank expects stock levels to be particularly squeezed over the summer as high demand from corporate tenants and students exceeds available supply.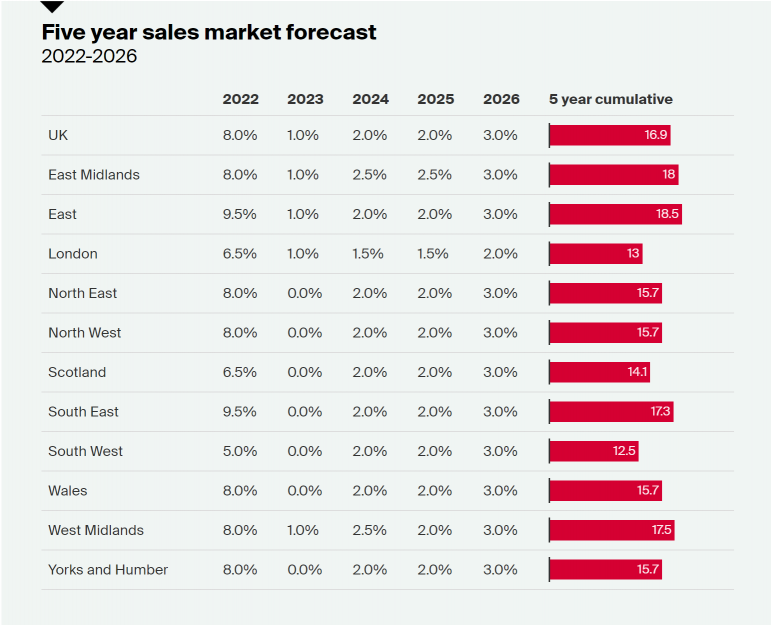 The firm has also revised its rental forecasts for PCL and POL in 2022; and now expect rental value growth of 11% in PCL and 9% in POL, up from 8% and 5%, respectively.
All other forecasts remain unchanged and will be reviewed in Q3.
The new regional breakdown for 2022 can be seen below. All subsequent years are unchanged.