Savills welcomes head of sales to its new Teddington office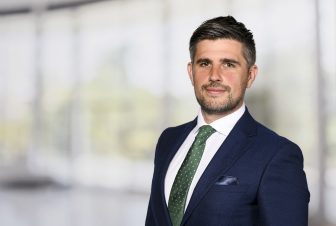 Savills has appointed Daniel Killick as head of sales in the firm's recently opened Teddington office. He brings 16 years' experience in the property industry, of which 11 have been spent working in the London borough of Richmond Upon Thames.
Killick started his career at an independent agency in Wandsworth in 2006. He joined Savills from Chestertons where, as head of the Kew office.
His position at Savills will see him lead the new sales team in Teddington, covering all market segments from first-time buyer flats through to substantial family homes, while extending the firm's reach into Hampton, Hampton Wick, Strawberry Hill and Twickenham from a prominent position in Teddington High Street.
The opening in Teddington forms part of the firm's highly successful south west London operation, offering clients a fully connected service between firm's very well-established Richmond, Wimbledon and Esher offices.
Killick said: "I am thrilled to be joining Savills and to have been offered this great opportunity in a part of London I know well both personally and professionally.  Teddington was voted as one of the best places to live by The Sunday Times in both 2021 and 2022, so to be joining the business as it expands into this town, and grows its offering right across south west London, is incredibly exciting."
Of his appointment, head of Savills south west London region, Robin Chatwin, commented: ""With his [Killick] wealth of experience and breadth and depth of knowledge of the borough that will serve both the office, region and community I'm confident that under his leadership we will quickly build on our track record of selling homes in Teddington and further boost our strong track record in southwest London."
Emma Mills joins Harding Green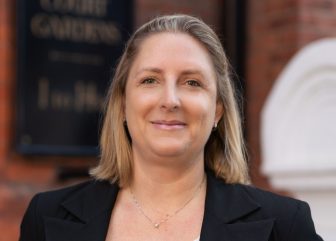 Emma Mills, an experienced agent with more than 20 years' experience is the latest self-employed consultant to join Harding Green.
Mills is offering her services in the East Hampshire town of Petersfield and within only two weeks of joining was able to place her first property under offer.
She spent the first 15 years of her property career in the prime central London and South West London markets before relocating to the country with her young family.
"We are confident she will see great success working with the Hampshire clientele," said managing director, Nick Carter.
Agents partnering with Harding Green are encouraged to work either in their home town or a part of the country where they have extensive experience.
Harding Green provides all the back office, IT, marketing, admin, compliance and support to help an agent run their own residential sales or lettings business.
H&H Land & Estates appoints woodland specialists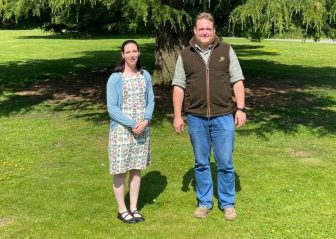 H&H Land & Estates in Cumbria has appointed two woodland specialists to help it meet the growing demand for forestry services.
Sarah Radcliffe, who started her career over 14 years ago as woodland officer, will head up the agency's woodland and forestry division as manager, while Will Livesey will act as woodland and environmental advisor for South Lakes.
Radcliffe will operate on a hybrid working system splitting her time between the Carlisle and Durham offices as she leads this key area of growth for the company across northern England.
Her primary responsibility will be to provide professional advice to clients on all forestry and woodland matters, especially government schemes and legislative requirements, preparing and submitting woodland creation projects, managing sales, planting and maintenance, securing necessary consents and grants, and undertaking assessments, mapping, and reporting.
Livesey will provide woodland management and grant services to South Lakes' clients. Since gaining his degree in woodland ecology and conservation in 2017, he  has gained a wealth of experience working for Stobart Forestry, undertaking woodland surveys, supervising operations, and grant applications.
Through his role, Livesey will be primarily accountable for preparing and submitting environment and forestry scheme applications, including felling licences and Environmental Impact Assessments.
He will also be responsible for undertaking ecological and forestry surveys, producing ecological appraisals in relation to planning applications and proposed renewable energy developments, and preparing accurate and detailed plans and maps using specialist GIS software.
Operating from the Kendal office, Livesey will also be part of the wider forestry and environment teams which greatly enhance the company's capacity to deliver new and existing instructions within this field.
Thomas Armstrong, director and chartered surveyor at H&H Land & Estates, said: "With the focus on forestry and its impact on the environment snowballing, we wanted to make sure we were in a position to offer the best professional advice and support to both existing and new clients, which is why we have introduced a team of specialists in this area.
"Both Sarah and Will are extremely motivated and dedicated to their field. I would like to take this opportunity to welcome them to the team and look forward to seeing them drive this area of the business forward."