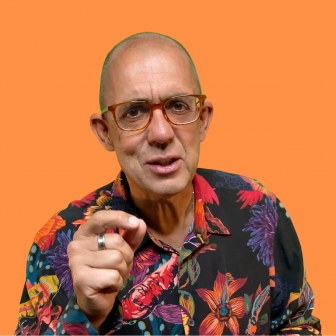 An American proverb says "To keep a client demands as much skill as to win one".
As the market changes and becomes more "make it happen" than "let it happen", vendor care is going to rise to the top of the priority list.
Consider vendors who have no viewings booked this coming weekend, perhaps the second or even third one in a row without any activity. Think about how they feel, what they are pondering and discussing.
How they might react if they get an email, call, visit or leaflet from one of your competitors, no doubt expressing surprise that the property has not yet sold and offering help? What will be their next course of action?
It is well recognised that estate agents win fresh instructions because they are the most trusted. It follows therefore that they will lose existing instructions when the level of trust dwindles.
A week in estate agency flies by. A week for a vendor who isn't getting viewings feels like a very long time. The problem they are looking to solve by moving is a week older and possibly a week bigger.
So many agents are busy hunting down the next new instruction but that is only half the stock battle. Being farmers to nurture your existing clients and get them sold is the other. Have you got the balance right? As Nigel Sanders said "Every client you keep is one less that you need to find".
Aggressive competitors who are short of instructions may well be making outlandish promises to tempt your clients away. What is the best way to combat this?
While searching for estate agency best practice, a dollop of common sense must be applied. Some properties will be withdrawn because vendors change their mind about moving or a competitor occasionally sells a multiple agency instruction. But a high withdrawal rate will show chinks in the armour of your business – overvaluing, weak sales approach, ineffective client care or a combination of all three.
Of course when calculating the cost of these withdrawals, there is the obvious missed commission and the ultimately unproductive investment of time for no return. However the potentially most significant issue is the damage caused by comments made by these unsold vendors to friends, family and colleagues.
Three key elements play an important role in vendor care within the best estate agencies:
+ Client Care System. Managing expectations at the outset so that each client receives the type and frequency of ongoing contact they desire (I've had vendors want updates pretty much daily whereas I remember one telling me: "Don't effing bother me unless you get an effing offer") and then consistently delivering upon that schedule is vital. A watertight reminder system is essential to flag up all available properties for review. Many agents fail to maintain such a system, leaving vendors to go for lengthy periods without contact. Research has shown that vendors switch agents due to lack of communication as much as failure to sell.
+ Staff Attitude. Office teams mourn a collapsed sale, however may only be mildly miffed when a vendor withdraws to try another agent. These events must be treated with equal concern – both lead to potential lost income. Further to this, some agents faced with two messages to deal with, one from a disgruntled existing vendor and the other from an unknown person thinking of selling their property, will often call the new client before the current one. The thrill of the chase is attractive and the call is easier. But it is better to 'bite the bullet' and make difficult calls to unsold vendors rather than avoid them. Is your culture right?
+ Proactive vendor contact by the right people. Proactively providing vendors with updates helps maintain the relationship and client satisfaction. Being honest with feedback and talking to your clients openly about progress or lack of it form a key part of a successful approach. But untrained staff making this contact can do more harm than good, so consider finding time to coach them in how to best achieve the objectives (or book them on one of my Zoom sessions!). Furthermore, client loyalty is more likely if the vendor has rapport and connection with the whole sales team, rather than just the valuer. Such a relationship can be achieved by different team members making the client care calls, conducting and providing feedback on viewings or simply visiting the property to make selling it an easier task.
Effective client care contact is a call/visit made to the client to maintain or improve trust and to enhance the saleability of the instruction, not just a quick "paying lip service to keep them sweet" conversation.
So pick up the phone and talk to your unsold vendors often – more often than perhaps you think you need to. Reaffirm they have picked the right agent. Protect your precious assets.
After all, if you don't take care of your clients, one of your competitors will.
Julian O'Dell is head of Marvellous Training Solutions.