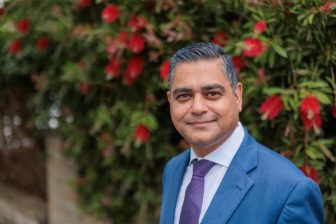 Winkworth has welcomed new franchisees, Rupal and Ravi Patel, after the pair completed the acquisition of the Shepherd's Bush office in west London.
Its former owner, Carl Burgess, who has been at the Winkworth Shepherd's Bush office for 30 years, starting as a negotiator, then progressing to partner and then owner in 2012, will remain with the business as a consultant.
Rupal Patel more than 20 years' experience in property with Savills, Goldschmidt & Howland and Ellis & Co.
Together with his business partner, Ravi Patel, the acquisition of Shepherd's Bush has been a long-held ambition to own and run their own property business, backed by the support of the Winkworth network, which has more than 100 offices nationwide, including 60 in the capital.
Rupal Patel said: "Carl has built up an incredible business and we are delighted to be able to continue working with him. Ravi and I are looking to acquire more offices in key locations and we are very excited to be starting with such a successful office."
Burgess commented: "I have worked hard to develop the business to reflect my core principles: honesty, ethics, hard work and delivering value for money for our clients. Finding a suitable replacement to hand over the baton has been a challenge. It was important to find like-minded individuals who would continue with the ethos of the business, while developing and modernising. I am pleased that Ravi and Rupal not only want to do this but also want me to continue to work with them, contributing to the long-term success of the Shepherd's Bush office."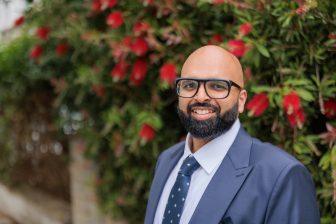 The Shepherd's Bush office has the largest lettings portfolio of all the Winkworth offices across the capital, attracting tenants who are mainly professionals working in the City and West End. 
The office also provides property management services for a number of Winkworth offices, with a team of 22 working across sales, lettings and property management. Housing stock ranges from new build apartments to period houses and conversions, with sales prices starting from around £300,000 to around £5m, selling to mainly young professionals and families. 
IT expert Ravi Patel, co-owner, commented: "We are keen to expand the sales operation to match the extensive lettings division, as well as continue to build on the very successful property management services. We are seeing lettings up by 10 per cent, which is very encouraging. There is exceptionally strong demand, and we look forward to working with new investors who can see the potential in the sector."
Dominic Agace, chief executive, Winkworth, added: "Succession planning is key to any flourishing business and it is heartening to see how this is being implemented at Shepherd's Bush. Carl has made an outstanding contribution to Winkworth and we are so pleased that he will continue to be involved. 
"There are many opportunities at Winkworth for ambitious property professionals who want to own their own business, backed by the firepower of the Winkworth brand, our excellent head office team and expanding nationwide presence."