A new system for regulating the safety of high-rise buildings, and inspecting construction sites, will be set out in the Building Safety Bill, which the government previously deemed "the biggest improvements to building safety in nearly 40 years".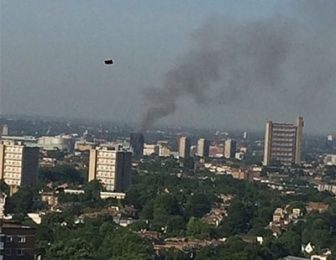 Speaking in parliament, the Queen said: "My ministers will establish in law a new Building Safety Regulator to ensure that the tragedies of the past are never repeated."
The bill, which will implement recommendations from the Hackitt Review, is expected to categorise a further 13,000 buildings as higher risk and will legislate for the introduction of the new Building Safety Regulator.
The bill also features proposals to introduce a system of accountable persons and dutyholders, responsible for making buildings safe and the creation of a New Homes Ombudsman, designed to simplify the process to log complaints to the Housing Ombudsman for social housing tenants.
Law Society president I. Stephanie Boyce commented: "More clarity is needed on the implications of allocating an area for growth or protection, for example.
"Meeting housing delivery targets must not come at the expense of people (likely the most vulnerable in society) living in unsuitable accommodation – any attempts to mitigate the planning process must ensure that the protections it offers aren't lost.
"Making sure that new laws are good laws will take time and thorough consultation is needed. Any reform should not overlook the inherent complexities of the planning process.
"However radical planning reforms are, they should also be carbon net-zero compatible."