Shareholders at Foxtons revolted against pay packages for bosses at the company yesterday, but failed to prevent large bonuses being handed to executives.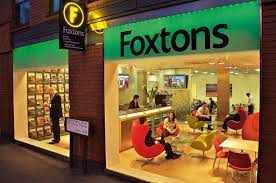 The London estate agency, which held its Annual General Meeting on Thursday, saw almost 40% of its shareholders vote against its annual pay report at its meeting, which was held virtually due to pandemic restrictions.
The estate agent came under fire after it said it would pay bonuses to executives, including almost £1m to its chief executive Nic Budden, despite taking almost £7m in government Covid support.
The company, which took about £4.4m in furlough money and £2.5m in business rates relief, will now hand Budden an annual bonus payment of £389,300 in 2020. In addition, he has also been given shares worth £569,000 under a long-term incentive scheme, which can be accessed in five years' time.
Budden's total pay package has increased to £1.6m compared to £1.25m the previous year.

Two of the largest shareholder advisers, Glass Lewis and ISS, criticised the pay plan.
However, the revolt from shareholders yesterday was not enough to prevent the firm's pay plan from passing as it secured more than the 50% needed for approval.
It also revealed that almost a third of shareholders, 32.6%, voted against the re-election of Alan Giles, the chairman of its remuneration committee.
The company highlighted a "significant proportion" of voters did not agree with its pay policy and said it will "continue to engage with shareholders to ensure that it understands their views on these issues".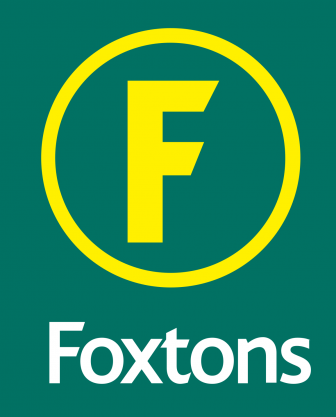 The Foxtons board said in a statement:  "It is clear that a significant proportion of shareholders did not agree with the decision to pay bonuses to Executives under the Bonus Banking Plan, on the basis that the company had benefited from Government support.
 "This is notwithstanding that discretion had been exercised to reduce bonuses that would otherwise have been earned against agreed performance conditions by 50%, a decision that was supported by the majority of voting shareholders. This resulted in a bonus for the CEO of £389,000, which was 33% lower than the previous year and 53% lower on a cash basis.
 "The new 2020 remuneration policy was designed to better align executives reward with shareholders' interests. However in light of the votes against Resolutions 2 and 6 the Remuneration Committee will review the remuneration policy and its implementation in consultation with shareholders to ensure executive remuneration drives long-term shareholder value and stakeholder interests. The Committee will provide an update on this in the coming months."
Annual General Meeting ("AGM") Results:  
Resolution

* indicates Special Resolution

For

(No. of shares)

For

(%)

Against

(No. of shares)

Against

(%)

Votes Withheld

(No. of shares)

Total issued share capital instructed

1. To receive the Annual Report and Accounts.

241,536,157

99.66

820,730

0.34

2,042,116

242,356,887

2. To approve the Annual Statement from the Remuneration Committee Chairman and the Annual Report on Remuneration.

141,561,432

 

60.63

 

91,918,950

 

39.37

 

10,918,621

 

233,480,382

 

3.   To re-elect Ian Barlow as a Director.

236,033,634

 

97.17

 

6,881,739

 

2.83

 

1,483,630

 

242,915,373

 

4.   To re-elect Nicholas Budden as a Director.

202,423,781

 

82.83

 

41,963,362

 

17.17

 

11,860

 

244,387,143

 

5. To re-elect Patrick Franco as a Director

242,096,143

 

99.66

 

819,230

 

0.34

 

1,483,630

 

242,915,373

 

6.   To re-elect Alan Giles as a Director.

158,001,714

 

67.41

 

76,386,929

 

32.59

 

10,010,360

 

234,388,643

 

7.  To re-elect Richard Harris as a Director

242,097,443

 

99.66

 

819,430

 

0.34

 

1,482,130

 

242,916,873

 

8.   To re-elect Sheena Mackay as a Director.

238,190,280

 

98.05

 

4,726,593

 

1.95

 

1,482,130

 

242,916,873

 

9. To re-elect Rosie Shapland as a Director.

238,190,480

 

98.05

 

4,726,393

 

1.95

 

1,482,130

 

242,916,873

 

10. To re-appoint BDO LLP as auditors of the Company.

242,091,586

 

99.66

 

824,287

 

0.34

 

1,483,130

 

242,915,873

 

11. To authorise the Audit Committee to determine the remuneration of the Company's auditors.

242,096,721

 

99.66

 

819,652

 

0.34

 

1,482,630

 

242,916,373

 

12. To authorise the Company to make political donations.

238,867,970

 

98.33

 

4,058,763

 

1.67

 

1,472,270

 

242,926,733

 

13. To authorise the Directors to allot ordinary shares.

241,726,402

 

99.51

 

1,188,833

 

0.49

 

1,483,768

 

242,915,235

 

14. To authorise the disapplication of pre-emption rights.*

230,820,887

 

95.02

 

12,104,208

 

4.98

 

1,473,908

 

242,925,095

 

15. To authorise the additional disapplication of pre-emption rights.*

240,799,781

 

99.13

 

2,125,314

 

0.87

 

1,473,908

 

242,925,095

 

16. To authorise the Company to purchase its own ordinary shares.*

242,072,677

 

99.65

 

844,696

 

0.35

 

1,481,630

 

242,917,373

 

17. To authorise the Directors to hold general meetings on not less than 14 clear days' notice.*

241,333,983

 

99.35

 

1,583,190

 

0.65

 

1,481,830

 

242,917,173