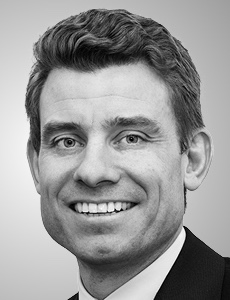 Douglas & Gordon CEO James Evans purchased Douglas & Gordon for £515,000 from the administrators, through a new enterprise he had set up before D&G entered administration, as revealed by EYE last month.
Administrators Grant Thornton reveal the details of the deal in a 54-page report, including creditors being owed in excess of £633,000, with most unlikely to be paid anything now.
When Evans bought the business from Foxtons, it had £3.7m of cash. On insolvency on 7 March, there was just £349,000 left plus shares in On The Market worth £125,000.
Through his new company Brewham Holdings Limited, established on 14 February just over two weeks before D&G became insolvent, Evans has acquired certain assets of D&G for £405,000 on completion plus a contingent sum of up to £110,000 from the sales order pipeline.
There were 71 employees on insolvency and 50 were immediately made redundant with Evans taking 15 staff via TUPE. Six were retained by the administrators. He is not retaining any of the premises from which D&G previously traded.
HMRC were owed £755,000 with other unsecured creditors owed a further £633,000. Some of these unsecured creditors were former employees although £7,670 was owed to a boutique in Tenerife which is a holiday destination Evans visited.
In addition, £7,410.01 was paid to Potentiam, which is a business that advises companies about going 'offshore'.
Other creditors include:
Agents Mutual – £42k
Chelsea Cloisters – £14k
Cirque Le Soir – £24k (the plush London Nightclub)
Friends of Norwood school – £2.3k
JMW Barnard – £13k
Hammersmith council – £23k
Lady Margaret School PTA – £3k
Kensington & Chelsea council – £14k
Softcat IT support – £20k
Simca LLP – £44k
The Property Ombudsman – £3k
Telecity Group – £18k
Wahooti London – £24k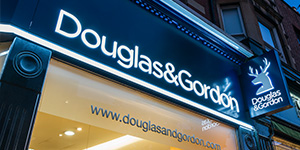 There is a sales order commission pipeline of £1.5m and book debts of £520,000 which Evans retains subject to paying the Administrators up to £110,000 on collection of the sales commissions.
The Administrators costs amount to £228,000.
In the last published accounts for D&G, Evans paid himself a salary of £707,000 in 2021, up from £468,000 in 2020.
So it would appear that Evans has burnt through £3.3m in just over 12 months and has bought the shell of D&G for less than he paid himself from the company.
The failure has cost 50 employees their jobs and left a trail of debts in its wake with over 90 on the unsecured creditors list which includes Foxtons although the amount owed has yet to be confirmed.
You can read the report in full.
EYE NEWSFLASH: James Evans buys back Douglas & Gordon from administrators