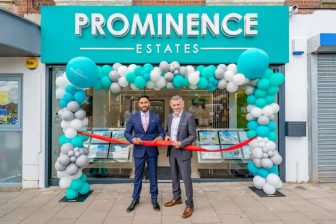 Prominence Estates has opened a new office in Cheylesmore, Coventry, as part of ambitious plans to develop and expand the company over the next five years by opening more branches across the region.
With more than 400 rental properties on their books in and around Coventry and Leamington Spa, Prominence Estates has rapidly expanded within the space of three years.
The company's owner, Manny Sangha, hopes that his firm will quickly establish itself to become one of the leading agency's in the local area.
"I've been inspired to completely change the way traditional and online estate agents operate in Coventry and Warwickshire," he said.
The new Cheylesmore office was officially opened by local councillor Richard Brown.
"I was so proud to welcome local councillor Richard Brown to cut the ribbon at the grand opening of the Cheylesmore office and he was amazed at the company's growth," Sangha added.