Dwellworks' UK entity has completed the acquisition of Relocation Agent Network (RAN).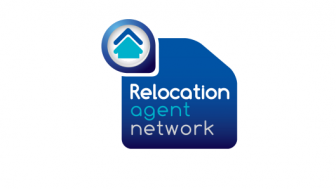 Dwellworks, a major destinations services provider, sees RAN and its member estate agents as a key part of its long-standing and long-term expansion strategy.
"RAN is the pre-eminent real estate network in the UK," said Bob Rosing, president and CEO of Dwellworks. "A solid fit with our strategic plan to support relocation management companies with services and solutions for the relocating employees of their corporate clients."
He added: "Everything RAN members are used to as part of their membership will continue, very much as business as usual, and we are also excited by multiple channels of opportunity for expanding the network's value proposition throughout the UK."
Andrew Scott, VP, account management for Dwellworks, based in Truro and London, will provide
executive leadership for RAN, which is retaining its key staff and service support commitment to the
membership.
Scott said: "I've admired the RAN brand for 20-plus years and am delighted to work with Mark Westcott
and his team as well as the RAN membership in pursuing innovative solutions that expand business and
secure customer loyalty.
"We already see a solid alliance between the shared values and core competencies of Dwellworks and RAN and are confident in the great opportunities ahead."
Richard Tucker, vice president of supply chain management and long-time RAN managing director, left the company at the end of last month to take time to focus on his health.
In announcing the acquisition, Bob Rosing acknowledged: "We're building on the reputation of RAN
established by Richard Tucker, whom we have known as a client and industry colleague for many years.
We continue to wish him well in his ongoing recovery."
Property Industry Eye readers recently united to also wish Tucker well. He spent 25 years with Cartus and RAN.
In response, Tucker posted a comment on EYE, which said: "Many thanks everyone for your kind and generous messages, they mean a great deal to me. It has been a privilege to know and to work with so many of during my 40+ years in the industry and 25 with Cartus and RAN. Ours is an industry I have always been proud to serve, not least because of all of you."