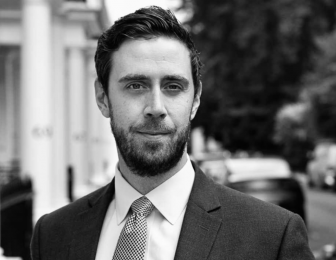 Chestertons promotes from within to fill senior role
Chestertons has once again promoted from within to fill a senior role, moving its South Kensington valuer, Jonathan James, up to take over as its letting manager for its Chelsea branch.
James has been working in the industry for the past 10 years and joined Chestertons in 2020 after returning from a three-year stint working in the Middle East. He replaces Chestertons' previous Chelsea manager, Sam Fard-Manesh, who has moved to manage the company's prestigious Mayfair branch.
Fard-Manesh joined Chestertons in 2018 and quickly worked his way up to management, running Chestertons' Chelsea lettings offices for three and a half years, where he advised some of London's biggest estates including the Cadogan and Sloane Stanley estates.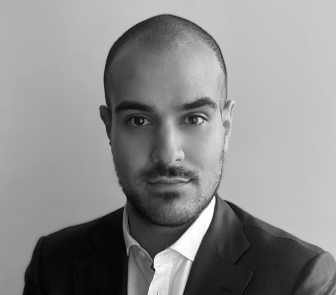 Katinka Hill, Chestertons' Central London Regional Director, said: "In the three years that he has been managing our Chelsea branch, Sam has overseen tremendous growth in Chestertons' market share and should be incredibly proud of his achievements. Sam is ready for a new challenge and the perfect fit for running our branch in Mayfair, a unique market within London and one of the most expensive places in the world to rent."
Jonathan James adds: "I couldn't be happier to be given the opportunity to take the reins of the Chelsea office. It's great to be part of a company like Chestertons, where such a strong emphasis is placed on professional growth and progression. Within the past two years I've progressed from being a Negotiator, through to becoming a Valuer and am now the Manager of a prime central London office."
Knight Frank reveals replacements for departing head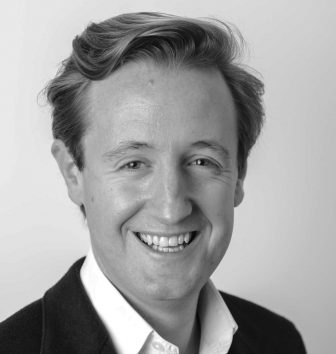 Knight Frank will bid a fond farewell to Caroline Foord, proprietary partner and head of the firm's Notting Hill office at the end of this financial year, 31st March 2023. After 32 years at the firm, Foord will be leaving the partnership.
During her career in the property industry, spanning almost 40 years and witnessing many market cycles, she has advised on some of the most iconic and landmark sales and lettings transactions in London.
Foord set up Knight Frank's Notting Hill office 23 years ago and established it as one of the firm's most successful offices in prime central London.
To ensure a seamless transition, there will be a six-month handover period to Foord's successor, Arthur Lintell, who will become department head of the Notting Hill sales team as of 1st April 2023, after working with Foord for more than 12 years.
Lintell, a Partner in the firm, started his career in 2008 as a Knight Frank graduate, and since then has carved out a reputation as one of the leading authorities in Notting Hill.
Lintell works together with the Knight Frank private office in London and New York, where he is integral to driving business to and from US markets, through clients, each linked back to Notting Hill.
Foord commented, "After 32 incredible years at Knight Frank, I can't quite believe that I will be leaving this wonderful partnership at the end of March 2023.  In 2000 I was given the opportunity to open the Notting Hill office and never looked back.
"As the office has grown, I have had the privilege of working with Arthur for over 12 years now. I know that I am handing over the baton to someone who will continue to build on the very solid foundations created and that he will not only nurture the legacy but will continue the successes of one of the top performing offices in the firm. I believe I could not be leaving Notting Hill in better hands
She continued: "Knight Frank is very much part of my DNA. If I was a stick of rock, 'Knight Frank' would be seen running down my middle! And as I glide into the 'long grass' I hope that there will be plenty of opportunity to see and thank so many wonderful clients, colleagues, and contacts alike. I believe I have been so lucky to have been part of a very special partnership, which I know will continue to grow and flourish"
Lintell said: "It is a true privilege to work alongside Caroline. I am hugely honoured to be stepping into her shoes, and excited to be taking the Notting Hill office to the next level with the best team in London. Over the coming months we will be preparing the hand over, galvanising the team and celebrating Caroline's incredible career."
Rory Penn, Head of London sales at Knight Frank, added: "Sadly the time has come to bid farewell to Caroline after a stellar 32 years at Knight Frank. Needless to say, Caroline is truly best-in-class and has been a role model for many in the prime London residential market. She will be hugely missed by clients and our wider London team. I have been honoured to call Caroline both a friend and colleague, often working alongside her at the top of the Notting Hill market.
"Going forward, I am delighted that Arthur will be leading our incredible Notting Hill sales team and I'm sure he will continue to drive the success of this key office in our London network."
Restructure of directorship at NEXA Properties Group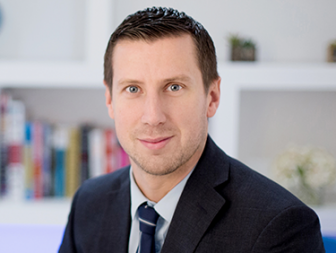 Five years after the launch of NEXA Properties Group, the firm's managing director, Neil Thorpe, has replaced his co-founder, Jamie Gray, as group managing director of the business.
The company, created 'with the objective to revolutionise estate agency and create a better customer experience', will be led by Thorpe as part of the businesses' plan for growth.
To get to the next level of growth, the company says that it was important for the brand to have one single figurehead leading the charge.
Thorpe said: "This new structure will be pivotal in the development of the business and teams. In the last five years, we've seen the industry go through fast-tracked changes and there have been clear differences in the agents that have embraced them and those that have ignored them.
"For NEXA, the next stage of growth will be looking to tap into the opportunities available in the new age of real estate."
Gray, who will continue to play a supporting role in the general operations of the business, added: "This is an incredibly exciting advancement for NEXA Properties Group and after five years of successfully creating our place in the industry, Neil's expertise and progressive thinking will pioneer our brand's next stage of success."