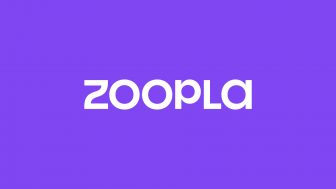 The housing market is slowly transitioning to a buyer's market as higher mortgage rates set to hit household purchasing power and asking price reductions return to pre-pandemic levels.
Despite housing market activity holding up over the summer – the recent spike in mortgage rates for new borrowers is the most important factor for the housing market this autumn, according to Zoopla.
Higher mortgage rates are reducing buying power which could be as much as 28% if mortgage rates reach 5% by the end of the year, assuming buyers want to keep their monthly repayments unchanged.
To offset the hit to buying power, Zoopla believe that buyers have three options. They can put down a larger deposit, allocate more of their income to mortgage costs, or adjust their budgets and consider buying a smaller property or purchasing in a cheaper area.  We anticipate that higher mortgage rates will have the greatest impact on buying power in high-value markets in London and the South East – as well as regions such as Wales that have registered the greatest surge in house prices over the pandemic.
Stamp duty changes announced last year will support activity in lower value markets and help first-time buyers in southern England, while the increase in the stamp duty threshold to £250,000 takes 43% of homes out of stamp duty and will boost regional markets. The position for first time buyers facing large stamp duty bills improves significantly in southern regions.
According to the Zoopla August HPI, there are early signs that price sensitivity is emerging as 6% of homes listed for sale have seen the asking price adjusted downwards by 5% or more, the highest level since before the pandemic.
Re-pricing is a seasonal trend as we enter autumn, however, given the economic backdrop and factors including rising energy prices and rising interest rates – Zoopla believe this is a clear sign of a return to more of a buyer's market after two ears of a red-hot seller's market. For sellers, this means there is more of an impetus to shift their mindset when it comes to asking price, and consider local market dynamics more closely as well as the potential types of buyer for their property in the local area.
However, these price adjustments are to be expected as the market shifts from conditions where demand greatly exceeds supply. Zoopla does not believe that this is a precursor for big price falls but an indication that the rate of price growth will start to slow more rapidly in Q4 and into 2023 as buyers react to the rising cost of borrowing.
Residential properties in Wales recorded a 27% jump in prices over the pandemic which is the equivalent to 10 years of pre-pandemic growth compressed into just over two years, while a similar pattern has been seen in the North East and Scotland largely due to below-average price growth since 2009.
Whilst London has lagged the rest of the market in terms of annual growth rates, the average house value in London has increased by over £100,000 since the start of the pandemic.
By contrast, the average value of a flat in London has increased just 2.4%. Flat growth is the weakest market segment in percentage terms in the UK as buyers prioritise space and more working from home and working from home hitting the London market more.
Richard Donnell, executive director at Zoopla, commented: "Measures of housing market activity have been very resilient over the summer. A surge in home values over the pandemic and the rise of mortgage rates means we face a sizable hit to household buying power over the rest of 2022 and into 2023.
"While the recent changes to stamp duty are welcome, supporting activity in regional markets and the first time buyer market in southern England, the increase in mortgage rates will erode much of the gains. Homeowners that want to sell their home this year need to price realistically and seek the advice of an agent on local market trends."