Bryan Jarman joins agency in Oswestry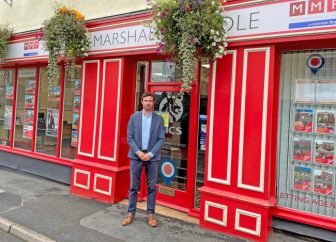 Bryan Jarman has joined Morris, Marshall and Poole with Norman Lloyd in Oswestry.
He will work with the local team covering the town, north Shropshire and the border area of Wales.
Jarman has 15 years of experience in the property industry and has a detailed knowledge when it comes to the sale of residential property and smallholdings.
He said: "I know the Oswestry area very well and I'm looking forward to working with the team, our existing, and new customers.
"The property market has been buoyant over recent months with a wide range of properties coming on to the market in the area.
"Many people are seeking larger properties with outdoor areas, and we're keen to talk with homeowners considering selling their homes.
"We have potential buyers seeking a range of residential properties, so feel free to give us a call to discuss how we can value and market your property."
The following people have been promoted to senior planner at Savills:
Joshua Price, Savills Cardiff office, Lizzie Withall, Savills Sevenoaks office, Richard Ketelle, Savills Finsbury Circus office, Raveen Matharu, Edward James, Abigail Heraty, Oliver Eves, Owen Weaver, Hannah Booker, all from Savills head office in Margaret Street, London, W1.
Edward Lee, also based in Savills head office has been promoted to consultant.
David Jackson, Savills head of UK planning, said: "Savills is dedicated to nurturing and rewarding talent in our business. These promotions recognise endeavour and hard work in a particularly challenging year. Congratulations to all those concerned."
BNP Paribas Real Estate / Strutt & Parker hires Caroline McDade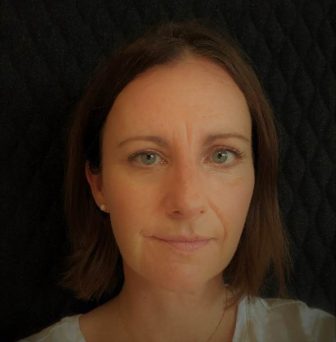 BNP Paribas Real Estate / Strutt & Parker has added to its Development & Planning team by appointing Caroline McDade as head of planning.
McDade, who joins from Deloitte, takes on the leadership of a highly experienced planning team and will be responsible for growing the team as well as advising on every aspect of real estate development in London and the UK.
Through its Strutt & Parker brand, BNP Paribas Real Estate (BNPPRE) already enjoys a prominent position in the residential development and planning sector. Her 20 years plus of development and planning experience spans not only residential, but also large-scale regeneration, infrastructure and commercial schemes and will be invaluable as BNPPRE continues to build out its expertise on offer to clients across the wider commercial sector.
She will be working particularly closely with Paul Nicholls, BNPPRE's Head of London Development, Simon Kibblewhite, Head of National Development as well as the wider planning leadership group.
In her previous role as director within the Real Estate Planning & Development Team at Deloitte and formerly a partner at Drivers Jonas, McDade advised clients, including institutional investors, landowners, developers and Government on the formulation of planning policy, complex planning strategies, the promotion of sites and planning due diligence.
McDade said: "We are currently seeing a strong commitment from both clients and Government to build back better and there is a huge focus on delivering high quality sustainable development and supporting infrastructure. With ongoing reform to the planning system, our highly experienced team has the depth of expertise to navigate our clients through these changes."