UK Sotheby's International Realty's Guy Bradshaw promoted into MD role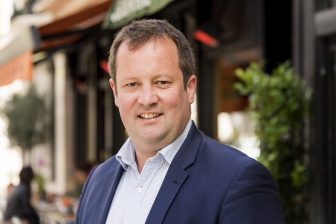 Guy Bradshaw has been promoted from director and head of residential sales to managing director at UK Sotheby's International Realty.
Bradshaw is naturally pleased to have been given the opportunity to lead the UK operation for Sotheby's International Realty.
He said: "Over recent years, we have built a strong team of brokers, with passion and drive, supported by an exceptional wider resource team.
"Our collaborative approach has enhanced what we offer our clients.  We are excited to grow further and with the benefit of a global referral network, we can deliver exceptional service and results for both our domestic and international clients."
Robin Paterson, joint chairman and CEO, UK Sotheby's International Realty, commented: "Guy and I have worked closely for the last three years, starting from difficult market conditions in 2018 to Covid in 2020 and onto an increasingly buoyant market in 2021. Guy has ambitions to develop the UK Sotheby's brand in London and across key regional locations.
"I will continue to work closely with Guy as he leads the business and develops the expansion of the brand."
Former golf professional joins Spicerhaart 
Spicerhaart has hit a hole in one with their new regional land manager, Peter Rothery.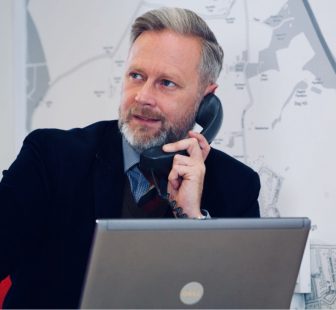 Rothery, 51, started his career as an estate agent but then spent ten years as a PGA golf professional.
Qualifying at The Belfry, he went on to play in the PGA North Region and East Region circuits before becoming head coaching professional at golf clubs in the UK and Europe. He finished playing professionally in 2000 and a chance meeting with a friend tempted him back into estate agency.
"I'm still playing a lot of golf," said Rothery, "and it's a great way to network with existing and new clients!
"It's really important for me to make a connection with my clients and have a long-term relationship with them. Land and new homes projects are big pieces of work, so I'm looking forward to giving each project and each client the time and commitment they need."
Rothery's new role will be based in Doncaster and will cover the Yorkshire area.
Tim Wardley, Spicerhaart land and new homes managing director, said: "It's vital that we build long-term relationships with developers and landowner and Peter's experience and network will really help us develop our business in the Yorkshire area."
New residential property manager at Barnsdales
Barnsdales has appointed Louise Ballinger as its new residential block manager for the South of England.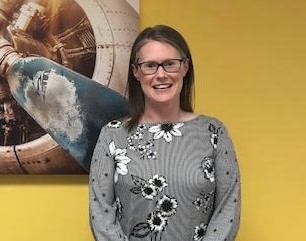 Based at the firm's office in Cirencester, Ballinger will be expanding the residential property management services provided by Barnsdales in Cirencester, the South East and the South West.
Ballinger, who has worked in residential property management for eight years, said: "As someone responsible for managing residential properties on behalf of landlords, property owners and tenants, customer service and customer care is crucial. You have to have great communication and you have to be open, honest and fair.
"Property isn't just bricks and mortar; you're dealing with people's homes and so you need to take the time to talk to residents and give them the attention and service that they want, need and expect. Property isn't cheap and so it's only right for people to want to see their money's worth and to know that you are working to support them."
Senior surveyor, Andrew Seale, who leads Barnsdales in Cirencester, added: "Barnsdales has a long history of supporting residential property owners and residents across the country and Louise will play a key role in helping us expand these services in the South East and South West."