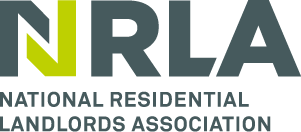 The chancellor Rishi Sunak is being urged to do more to address the Covid-19 rent debts crisis.
According to the National Residential Landlords Association (NRLA), private renters and landlords across the country face a cliff edge as the end of furlough coincides with cuts to benefit support.
The organisation points to Bank of England warnings indicating that renters are more likely than any other group to have lost their jobs or been furloughed, and the association argues that many more renters face the prospect of mounting rent debts, as a consequence.
A new report published by the NRLA shows that, by the government's own admission, the proportion of private renters in arrears tripled in the period from 2019/20 to the end of 2020 from 3% to 9%.
With furlough due to draw to a close at the end of September, alongside a £20 a week cut to Universal Credit and a continued freeze to housing benefit support, the NRLA fears that many more tenants are likely to accrue unsustainable debts.
With the government having now admitted that many landlords "are highly vulnerable to rent arrears", the NRLA argues landlords cannot be expected simply to deal with non-payment of arrears.
The NRLA is calling on the chancellor to develop an interest-free, government guaranteed hardship loan to support the majority of tenants with Covid related rent debts who are not eligible for benefit support.
"This scheme would help these tenants to pay off their rent debts and would follow the introduction of similar schemes in Scotland and Wales. More broadly, it is calling on the Government to scrap plans cut Universal Credit payments to avoid potentially devastating consequences for tenants across the country," said a spokesperson for the NRLA.