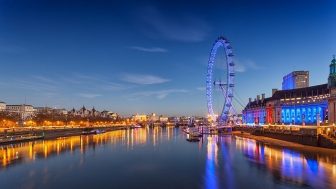 London's short-term rental industry continues to perform strongly, with the sector recording a month-over-month increase in occupancy, average daily rate (ADR) and revenue per available room (RevPAR), according to the latest data to the end of July 2021 from STR.
The tracking study, conducted in partnership with the UK Short Term Accommodation Association (STAA), measures the three main accommodation sectors simultaneously, comparing how London's short-term rentals, hotels and serviced apartments perform on three key measures.
For occupancy, short-term rentals averaged 68.4% for July – an uplift of 8.6% on June and 36% up year-on-year (y-o-y). Occupancy for serviced apartments averaged 70% which is a 12% increase on June and a 125% y-o-y rise. Hotels averaged 48.9% – up 20.7% on June and a y-o-y rise of 139.7%.
Short-term rentals led the way for ADRs at £147.40, up 15.9% on June and 34.8% y-o-y. Serviced apartments earned an average of £126.10, a rise of 6.1% on June but down 3.2% y-o-y. Hotels averaged an ADR of £105.60 which was still a monthly increase of 6.2% and a y-o-y uplift of 26.0%.
For RevPAR, short-term rentals were ahead again averaging £100.80 in July – a monthly rise of 25.8% and an 83.3% y-o-y increase. Serviced apartments averaged £88.30 which was a rise of 18.6% on June and a y-o-y uplift of 118.3%. Hotels averaged £51.70 up 28.4% on June and a y-o-y increase of 202.0%.
And the average length of stay for short-term rentals has continued to rise. In July it was 18.7 days compared to 17.2 days in June. In July last year, the average length of stay in a short term rental property was only 13 days. There is no comparable data with hotels and serviced apartments for this metric.
Merilee Karr, chair of the STAA and CEO of UnderTheDoormat, said: "It's really encouraging to see the performances of all three sectors continuing to improve. The short-term rental sector in London continues to impress and has proved to be a very popular choice for visitors to the capital.
"As international visitors begin to return to the UK, especially to London, we anticipate that this picture will continue to improve which will help many of the sector's operators and help drive the recovery in the capital."
Patrick Mayock, STR's VP of research & development, commented: "Our pilot study has shown that the short-term rentals sector is proving to be in robust shape.
"Whilst occupancy was just a little less in July compared to serviced apartments, the average daily rates earned were considerably higher indicating that customers are prepared to pay for this type of accommodation. With restrictions on travel being revised and expected to loosen, and business travel starting to return, it will be interesting to see what happens to other accommodation types in the coming months."