A growing number of property buyers are making offers on homes before viewing them in order to gain a competitive edge in what has been described as a 'mad' housing market.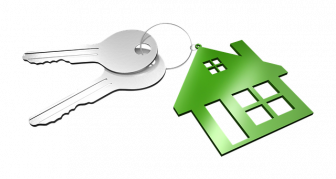 BBC Wales Live reports that many estate agents in the Wales are selling properties within hours of listing them, sometimes with dozens of offers on the table. This is a trend also identified in some other UK hotspots.
The surge in demand for property has left some buyers looking for new ways to gain an advantage over other purchasers.
Mel John, an estate agent in Caerphilly, said that there has been a sharp rise in practices like gazumping in recent weeks.
"I've walked away from a number of properties where the sellers would have encouraged gazumping, as an estate agent I wouldn't want to be any part of that," she told the BBC. "I don't think it's ethical really for anybody to go down that route."
Purchases across the UK are paying over the asking price for properties, as the current supply-demand imbalance results in competitive bidding wars.
More than a third of property sales were subject to multiple offers during the first quarter of 2021, according to research by Hamptons.
Some 36% of homes sold by the company in Q1 2021 received offers from at least three buyers.
Separate data released by Propertymark this week revealed that one in three properties sold for more than the asking price in April.
The 32% of properties sold for more than the original asking price in April is twice as many properties than in March when 16% of homes sold for over the initial asking price.
Mark Hayward, chief policy advisor, Propertymark, said: "It is phenomenal to see demand for housing breaking records, as house buyers continue to fuel the post Covid economy. However, the continued imbalance of supply and demand is a concern and has led to a strong sellers' market with properties being snapped up quickly at high prices."
Number of properties selling over asking price hit record high in April