No fewer than 14 houses were sold in less than three hours after around 30 people slept outside Bidmead Cook estate agents last Thursday in a bid to purchase new homes in Aberdare, as the Welsh housing market continues to go from strength to strength.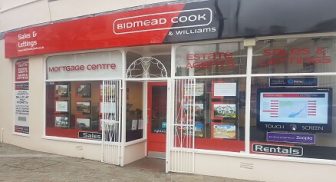 Company director Gavin Williams said he had never seen buyers queuing overnight in his professional life, with people waiting for up to 18 hours before the 14 properties went on sale.
A rather surprised Williams told the press: "We didn't expect this, we knew there would be plenty of interest but we didn't think people would wait through the night."
Williams met with the prospective purchasers on Thursday night, taking them donuts and coffee.
He added: "They were all in good spirits, they have all met their future neighbours now.
"We released the first phase of the houses back in October, and a couple of people missed out then. We sold 12 then and another 14 today.
"There were around 30 people waiting outside last night, but they were sat in couples. There were around 18 to 20 serious buyers."
The development, Cwm Heulwen, features a range of three- and four-bedroom properties, with prices starting from £184,950.
Fellow estate agent director Jeanne Fry-Thomas told the BBC "[I] couldn't believe my eyes" at the scene, as colleagues handed out coffee and donuts overnight to those waiting.
"It's bouncing and it's completely bonkers. It's local people, people moving from outside the area, investors – it's madness, our busiest offices are all the valleys offices.
"And we just don't have the stock. The demand is there, but we don't have the properties."