The UK Short Term Accommodation Association (STAA), the trade body representing the short-term rental sector, has appointed its new board following election from its largest ever memberships base. More than 90 companies are now members representing the vast majority of the industry across the UK.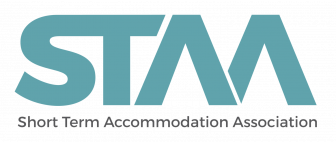 The board members for the next financial year are:
Chair: Merilee Karr, CEO, UnderTheDoormat (re-elected)
Vice-chair: Jean Philippe Monod, SVP Global Government & Corporate Affairs, Expedia (re-elected)
Policy lead: Marie Lorimer, UK Public Policy Manager, Airbnb (newly elected)
Research lead: Louise Birritteri, Founder and CEO, Pikl (re-elected)
Property manager lead: Graham Donoghue, CEO, Sykes Holiday Cottages (newly elected)
New memberships and events lead: Leo Walton, Co-founder, SUPERHOG (re-elected)
Director general: Shomik Panda, CEO, Inline Policy (re-appointed)
Legal adviser: Eduoard Peers (re-appointed)
Merilee Karr said: "The STAA has been incredibly valuable in supporting all of the hosts and businesses in the industry through a challenging year and we look forward to helping the sector recover even stronger."
There is a lot of work that needs to be done to ensure that our sector gets treated on an equal footing as other accommodation types, according to Marie Lorimer.
She commented: "I am confident that by working collaboratively with local authorities, councils and governments, we will be able to prepare the ground for short-term letting to prosper in harmony with the local communities in which they are located."