An estate agency in Norfolk has opted to close both offices for safety reasons and is calling for more stringent Covid restrictions, despite the government allowing the housing market to remain open business.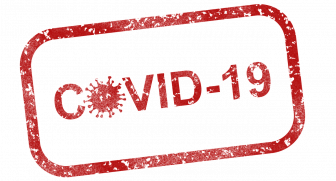 Jeff Cox, owner, Henley's Estate Agents, told ITV News: "We just felt that we wanted to do our bit by closing our offices."
The decision to keep the housing market operational and estate agency branches open, which is a key difference between the existing lockdown and the first one of March 2020, is an issue that has divided the property industry.
A petition calling for the government to close all estate agents during the current lockdown has even been launched. It has so far attracted almost 4,000 signatures.
Cox added: "We're very very fortunate that we can work from home, we have all the faciltiies in place to do that.. Because of the massive increase of covid cases in the area, we've had to rethink things very very carefully to just make sure what we're doing is absolutely safe."
Almost 3,400 readers responded to a Property Industry Eye survey last week which sought to find out whether agents believed that branches should close and a ban introduced on physical viewings, valuations and meetings during the current lockdown.
Some 62% of the readers who took part in the poll believe that, given the threat posed by the new variant of coronavirus, it is unsafe for the government to allow agents to continue operating.
When asked whether the property market should remain partially open, as now, with branches able to open, socially distanced physical viewings, valuations and meetings, 62% were against the notion and voted no.