A petition calling for the government to close all estate agents during the current lockdown has attracted more than 1,400 signatures so far.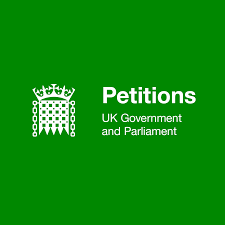 The petition, which was started by an individual concerned that agents are allowed to carry on working despite not being "essential workers", wants the government to reconsider their decision to keep the housing market open.
Vikram Shah's petition is likely to prove popular with concerned agents, many of which have expressed a desire to see the property market closed with agency branches shut and a ban on physical viewings, valuations and meetings.
Shah said: "The most valid reason to action this is to protect and save lives. Keeping estate agents open, which allows several households to mix during viewings is going against guidelines and is neither safe or sensible.
"Agents are feeling forced and pressured into conducting viewings whilst this should be the last of their worries especially as there is now a new variant of the virus.
"Agents should work from home and do virtual viewings and only do physical viewings where absolutely safe to do so."
Petitions posted on Westminster's official petition.parliament.uk site are guaranteed a government response if they accrue more than 10,000 signatures.
If a petition gets more than 100,000 signatures on that site it will be considered for a debate in parliament.
One commentator on EYE yesterday, posting under the name Neg01, expressed a desire to see the petition "finally get some traction and stop unscrupulous companies forcing people to work in overstaffed offices during a global pandemic". Others will disagree.
You can view the petition here.