Housing market activity slowed sharply in December as the latest coronavirus restrictions had a negative impact on the sector.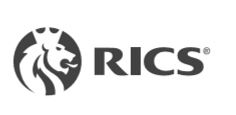 The latest residential market survey from RICS shows that while activity in the housing market has continued to increase, momentum has dropped significantly, and this trend looks set to continue.
"Viewings across our businesses are down around 70% compared to December," said one commentator on EYE yesterday. "Valuation diaries died off significantly."
Another agent concurred: "We're open, but very quiet, we have new stock on the market but little or no takers."
The research from RICS saw a net balance of +15% increase in new buyer enquiries during December, which is down from +26% in November.
The report, based on the responses of surveyors across the UK who were surveyed in December, also shows that agreed sales slowed, with a net balance of +18% compared to +24% in November.
Property prices have continued to increase, according to a net balance of +65% of respondents to the poll.
London was identified as the "only region where house price inflation appears somewhat muted" with the latest net balance for the capital at +7%, down from +13% in November.
Samuel Tombs, chief UK economist at Pantheon Macroeconomics, commented: "The housing market was still running hot in December, as prospective buyers mobilised before the threshold for stamp duty returns to £125,000 from £500,000 at the end of March.
"Nonetheless, timelier Google Trends data suggest that the market is now starting to cool: the number of people visiting one of the three main property websites has merely been in line with seasonal norms so far this year, having exceeded its 2016-19 average by about 20% through the second half of last year.
"The cooling off in demand likely will be amplified as vaccines are rolled out, making people happier with their pre-Covid housing choices once again, and by a rise in unemployment."