Zoopla is looking to expand its presence in the new build homes sector and enhance its offering to estate agents by acquiring property sales progression platform YourKeys.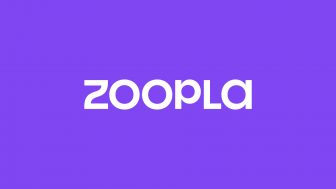 The software solution, used by a number of housebuilders, has been purchased for an undisclosed fee. The acquisition will see 25 members of staff, including co-founder and CEO Riccardo Iannucci-Dawson, join Zoopla.
YourKeys streamlines the property sales process by seeking to provide transparency for all parties across the new home buying process.
Zoopla says that Yourkeys' software, which is integrated with all of the major housebuilder CRMs, offers a number of key benefits to support housebuilders including the ability to onboard buyers remotely and efficiently, automate all paperwork, checks and applications required and take reservations, delivering substantial cost and time savings.
In addition, it will allow real-time sales progression tracking via software integrations into the case management systems of solicitors, mortgage brokers and lenders.
Zoopla CEO Charlie Bryant said: "When we recently announced our vision we made a commitment to providing our customers with the very best software and services. With the acquisition of Yourkeys we've absolutely done that. Their technology and the service they offer are truly best in class, providing a smoother, better and more comprehensive experience for housebuilders."
"Alongside the systems and software, more importantly we've acquired a true team of superstars, led by CEO and founder Riccardo Iannucci-Dawson. We are thrilled that such a talented, customer-centric team has chosen to join the team here at Zoopla and I'm confident that they will help drive everyone at Zoopla to even greater heights in the years to come."
Yourkeys estate agent clients currently include Bewley, Davidsons, JLL, London Square and Hill.
Yourkeys CEO Riccardo Iannucci-Dawson commented: "This is an incredibly exciting next step for the entire Yourkeys team who are as passionate as I am about delivering tech transformation within the property industry.
"We've now found a home inside the most innovative property marketplace in the country and, together, we can fulfil our ambitions to transform the way properties are bought and sold. We could not be happier to join the Zoopla family and are looking forward to sharing the benefits of this alliance with our customers and partners."