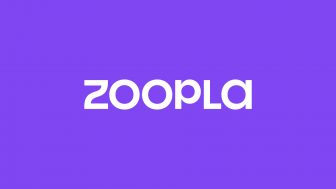 Zoopla has announced the members of its new Letting Advisory board, an independent, non-regulatory group, designed to give agents a greater say when it comes to decision making at the property portal.
The Lettings Advisory Board will take place on a quarterly basis, with the first board taking place last Thursday.
Comprising 11 influential figures, the board has been fortified to provide a cross-section of views from across the property lettings sector.
Michael Cook, national lettings managing director at Leaders Romans Group, will chair the board and lead the representation of the estate agent community.
Cook said: "We are excited to take an important step towards ensuring our industry better reflects those who work within it – which is what this board represents.
"The end goal will see greater customer collaboration through direct communication with our agents, who now have a dedicated and formal space for their voices, thoughts, and experiences to be heard. I am very proud to chair this group."
Other agency representatives on the board include:
Kevin Day, head of lettings (Central and South) Connells Group
Eric Walker, managing director at Martin and Co (South & Scotland)
Hannah Gretton, national lettings director of LSL Property Services plc
John Paul, CEO of The Castledene Group and director of Propertymark
To ensure the wider industry is represented, the remaining places on the board are held by:
Ben Beadle, chief executive of the National Residential Landlords Association
Kristjan Byfield, co-Founder of The Depositary and 'base property specialists'
Russell Humphrey, founder of the Humphrey Group
Ben Quiney, chief business development officer and co-founder of FocalAgent
Zoopla is represented by its chief commercial officer, Andy Marshall, who is also vice-chair of the board, and Richard Donnell, research and insight director at the portal.
Marshall commented: "We all have a collective responsibility as portals, estate agents and as a wider industry to create a successful lettings market that delivers for both consumers and the businesses that operate within it.
"We're very pleased that such a distinguished group have joined us on the board and together; we aim to not only find practical solutions to address the challenges letting agents face, but also unlock new ideas and opportunities that will influence the ongoing success of the industry."